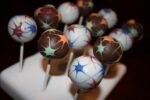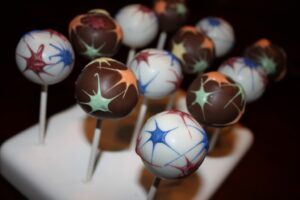 Paintball cake pops anyone?! Â If you need a little help making/decorating Paintball Cake Pops here is a post you may want to check out!
First you will bake or acquire a cake;)! Â I don't bake cakes from scratch, I buy the box mixes that are on sale:)! Â If you are not in the mood to bake a cake you can always pick one up at your local supermarket, I wont tell;)!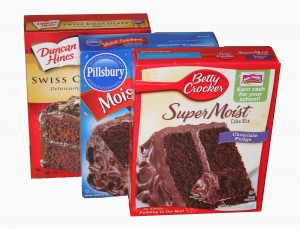 Next you will need to turn that cake into a dough form you can roll into balls. Â The fastest and easiest way, not to mention most consistent is to use your stand mixer or food processor with the "swirly" blade… Â this one: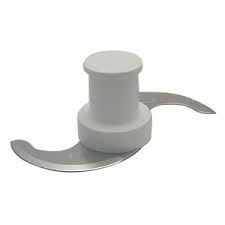 The food processor will break down the baked cake into a dough in about 1-2 minutes without adding anything to it, to bind the cake!! Â Of course if you want the extra sweetness or have a particular flavor you are going for, by all means add it in there, it will come out great as well, you just don't need it (99% of the time… sometimes my husband will bake me a cake and leave it in the oven till its a little over done, but I am happy to have the help)!
It will start out as a fine crumb but if you leave it a bit longer the crumbs pick up on themselves and get bigger and bigger until its almost one giant ball of dough, this is a standard white cake, I am using chocolate in the tutorial, but you can see the detail better with the white cake, take a look :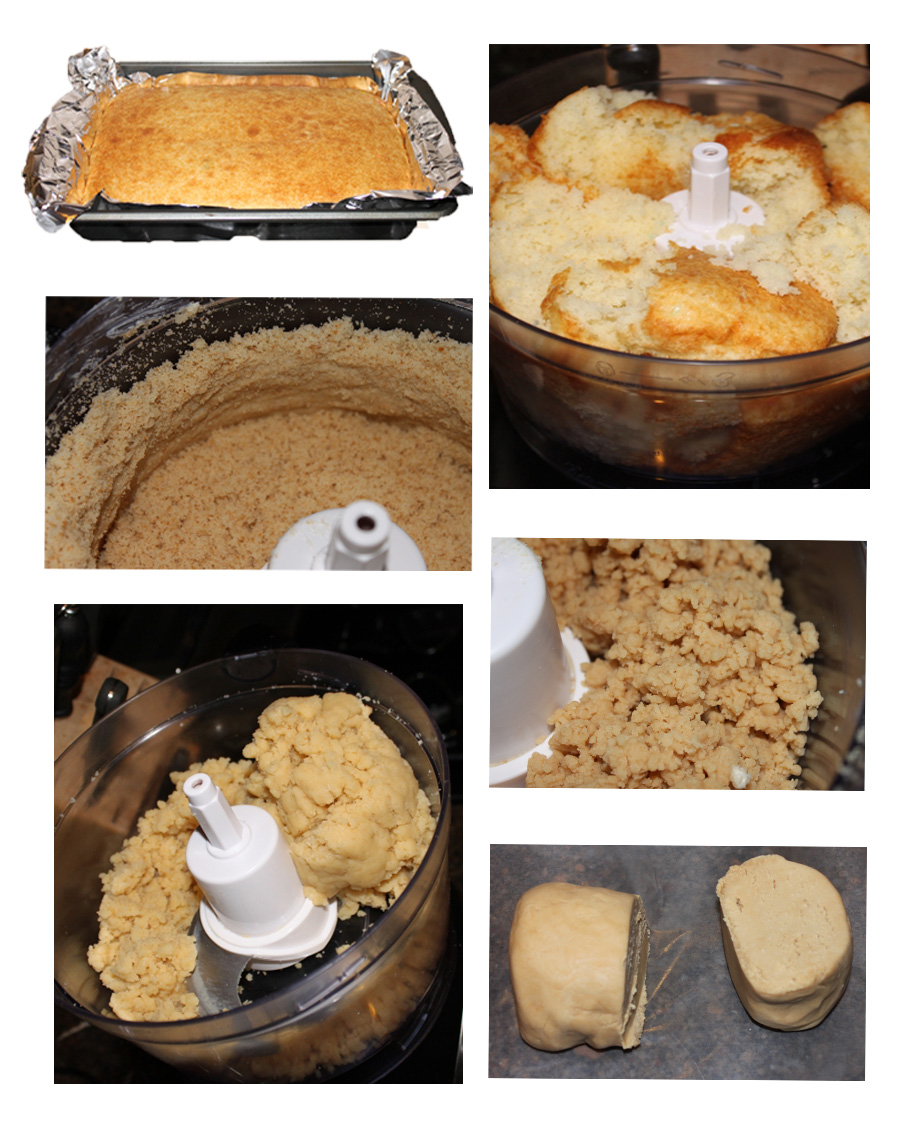 Now it is time to make the cake dough balls that will be covered in chocolate candy coating. Â You can do this by hand, individually or with a scoop, but if you make them pretty often the Easy Roller is pretty awesome if I do say so myself;)! Â You can order one HERE, we ship worldwide! You can make up to 21 at a time with the standard insert and they are all the same size, shape, weight! Â Important too if you are selling them! Â Check it out, this is a 30 second demo:
Now that we have all the balls rolled these Paintball cake pops are cute if you dip some in milk chocolate candy melts and some  in white chocolate candy melts!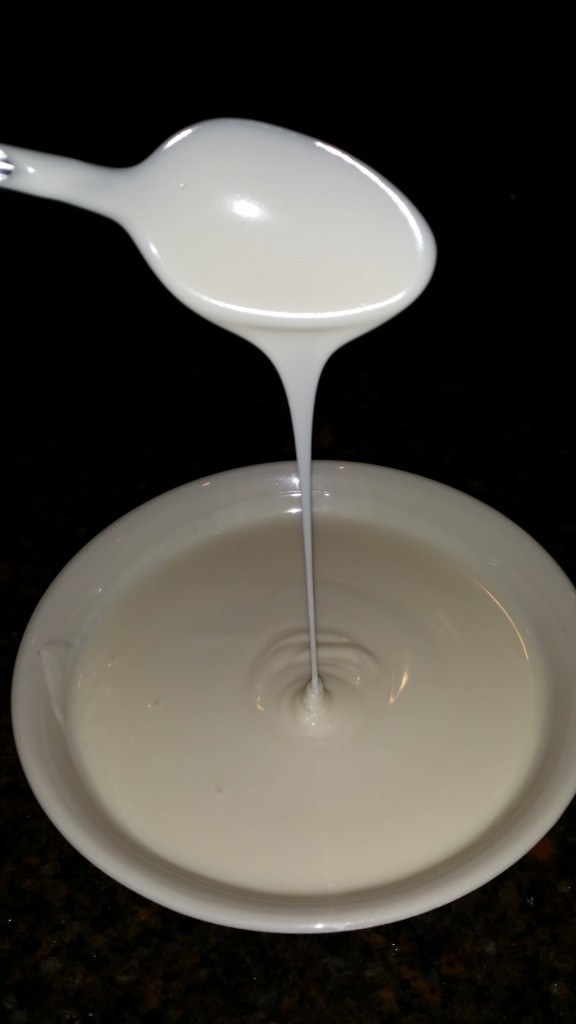 If your melted candy melts don't look like this, it is probably just too hot:)! Â Try stirring and stirring to cool it off and see if that helps (it does take a while though)
Get your stick and dip it into the white chocolate candy melts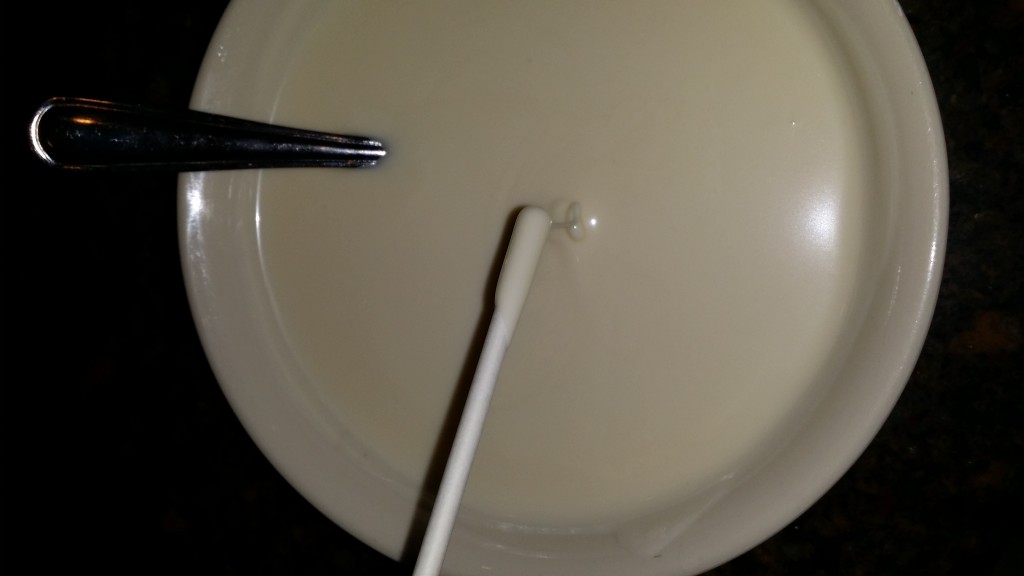 Then place it into the cake pop…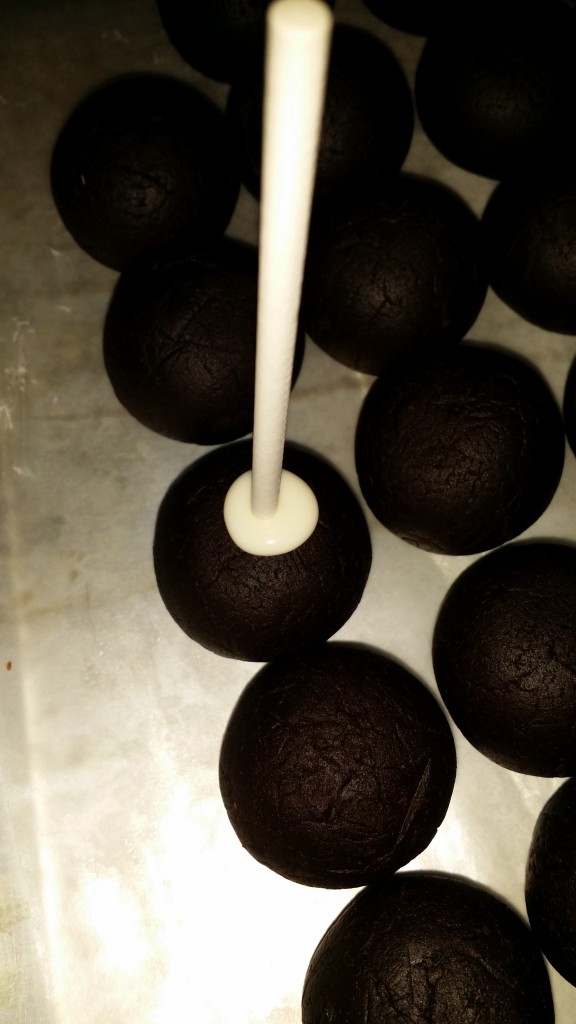 and then dip the entire pop into the white candy melts…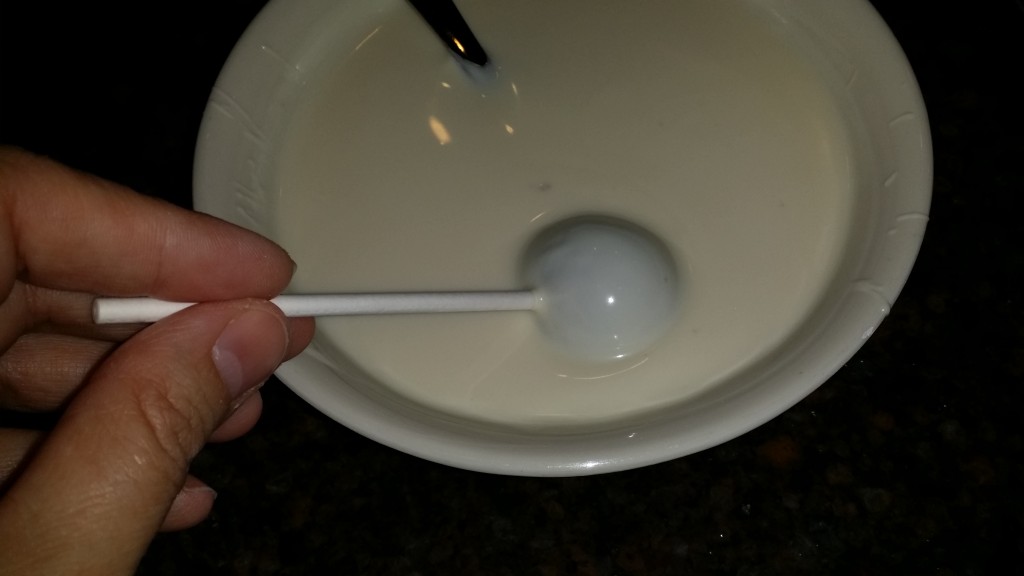 Tap off the excess candy melts and put it into your cake pop stand to dry.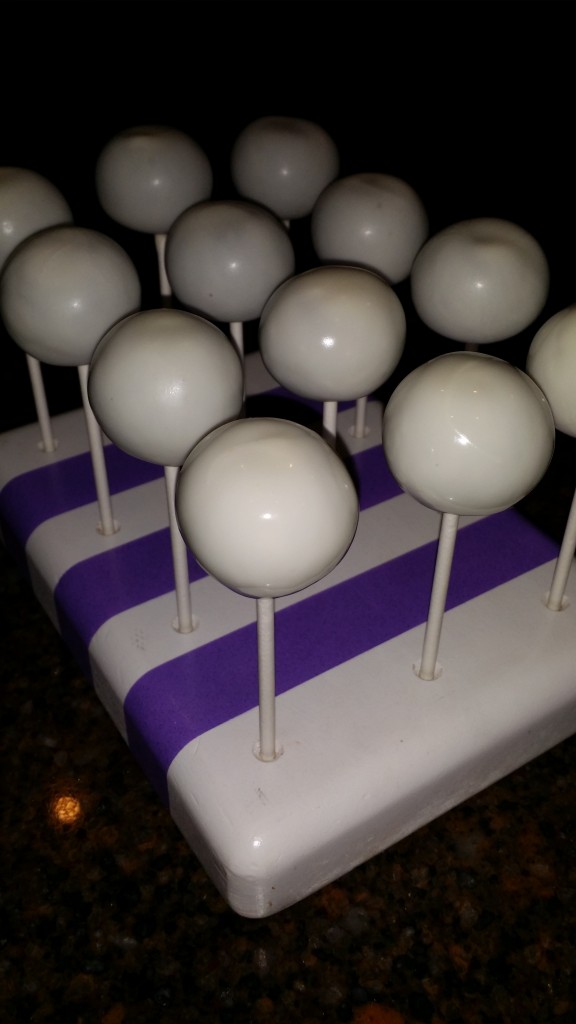 Now for the "Paintball Splatter"! Â To do this, start by holding your piping bag in one spot and squeezing out the candy melts. Â Make the candy melts as thick as you can without it running. Â Opps, I forgot to snap a picture while I was working on the white bases, o'well here is the chocolate one…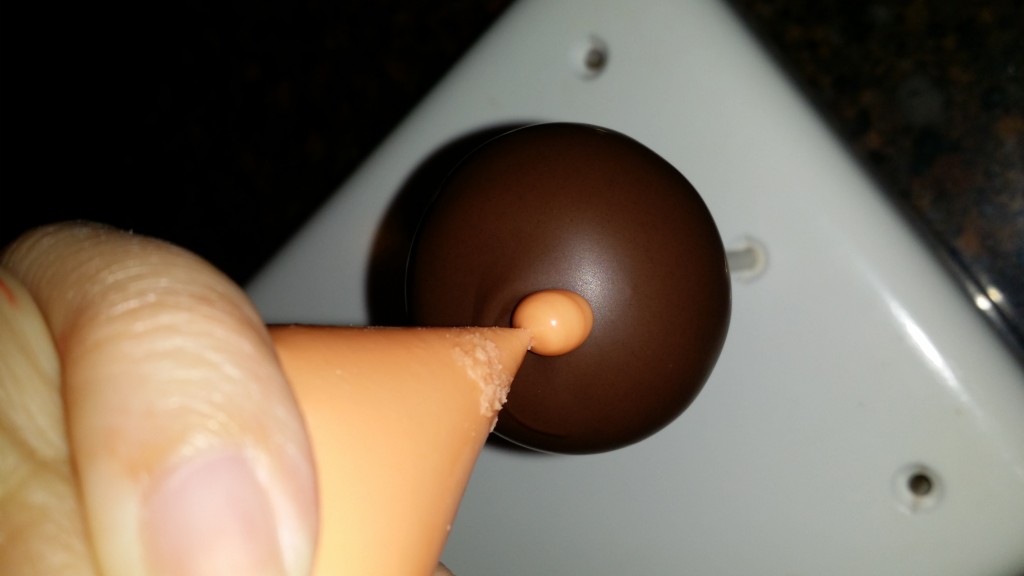 Then take the bag from inside that dollop of  melts and push it outward.  Repeat until you have gone all the way around the dollop of candy melts.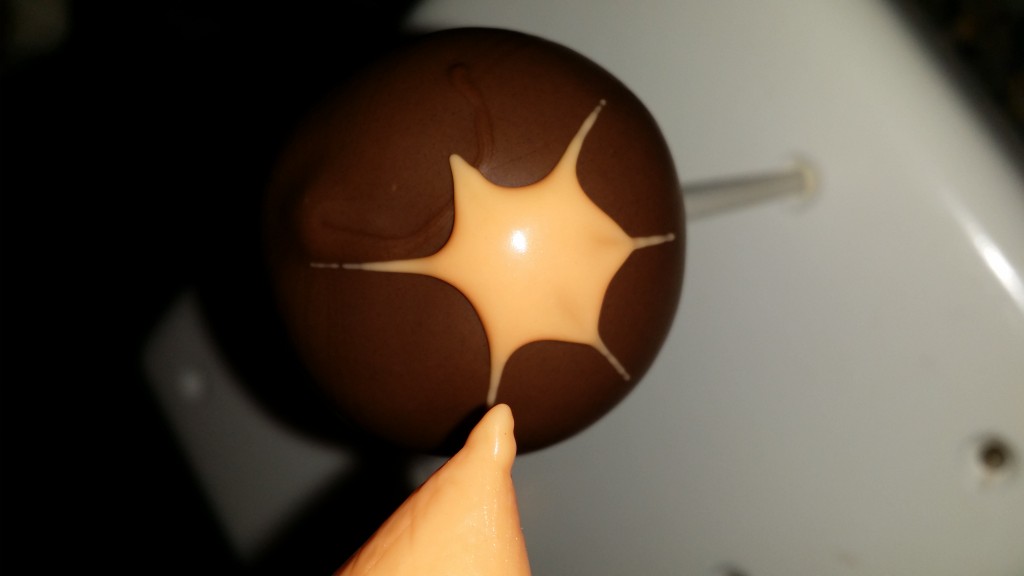 If you need to see it, here is a quick video:
Here is what it looks like all done!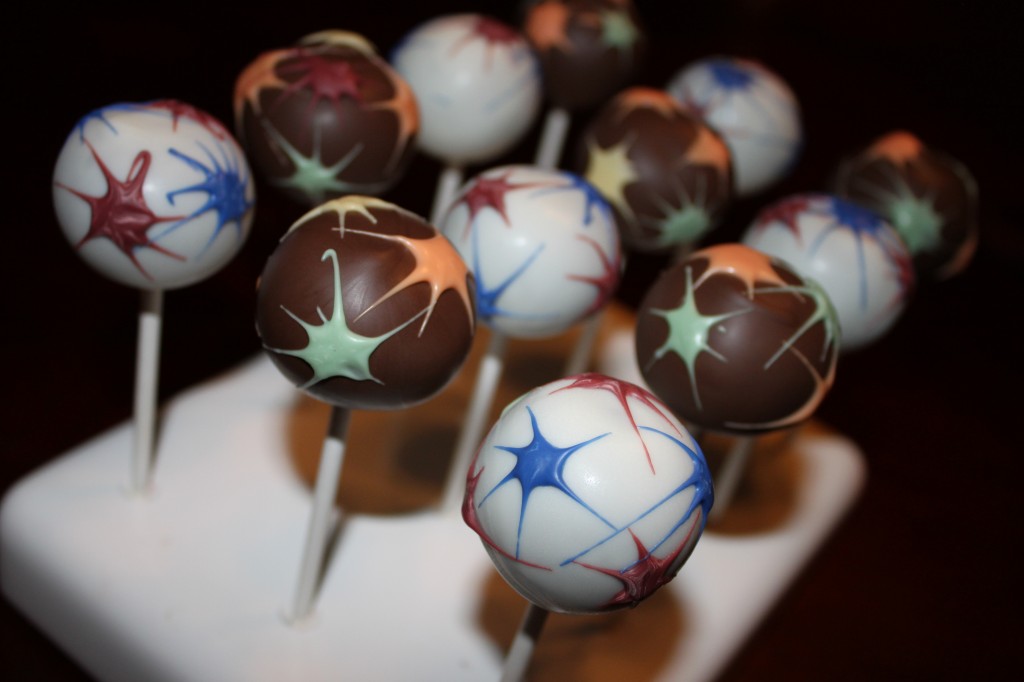 Dont forget to check out our Easy Roller… It is how we keep tutorials like this coming:)!