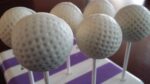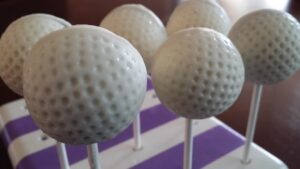 Golf ball cake pops have always intrigued me… I wondered how you could make them with the dimples?!  I tried several different ways over the years!  I started by rolling balls and putting dimples into the cake ball and dipping that… Not the best look- not even worth a photo;)!  Then I tried just white cake balls and dusted them with a bit of pearl dust and put them in a tin with paper grass… kinda plain but better!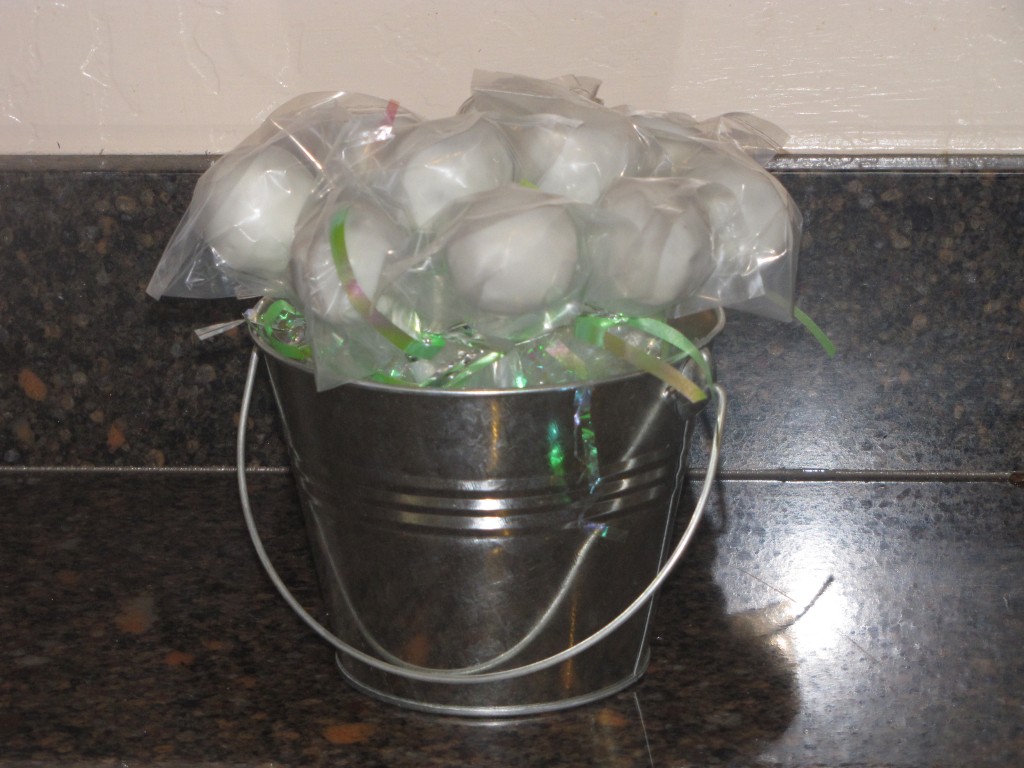 Next I tried something a little different… I made a little red flag by piping a red triangle onto wax paper and putting a toothpick in it, so when it set, it was all attached.  Next I dipped the cake ball into the melted chocolate candy coating and as it set, I stuck the flag into the top of the pop, off to the side.  Next I placed a green candy coating disc upside-down on the top of the pop and added a white non-peril for the golf ball.  The flag needed a little work, but I like it:)!! But it's still not a "golf ball" cake pop:/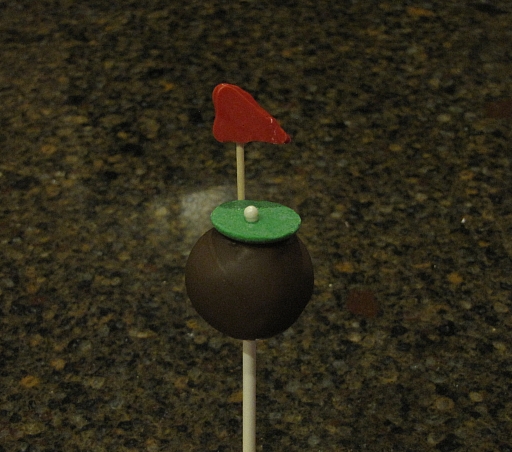 I still wanted to figure out how to make an actual golf ball cake pop, I have seen them, so it must be possible!  Then while in a shopping trance I found it!!! It was a golf ball mold!! Of course that is how they do it!! Here is how I did it!!  Of course I started with cake dough and rolled it in the Easy roller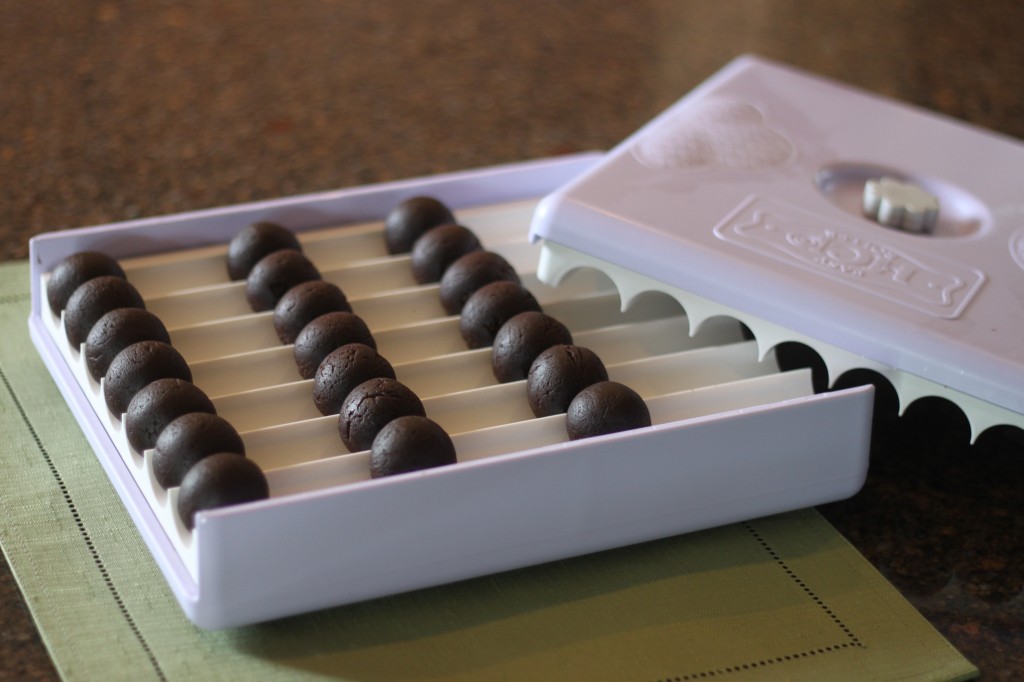 Fill the first cavity about 1/3 full.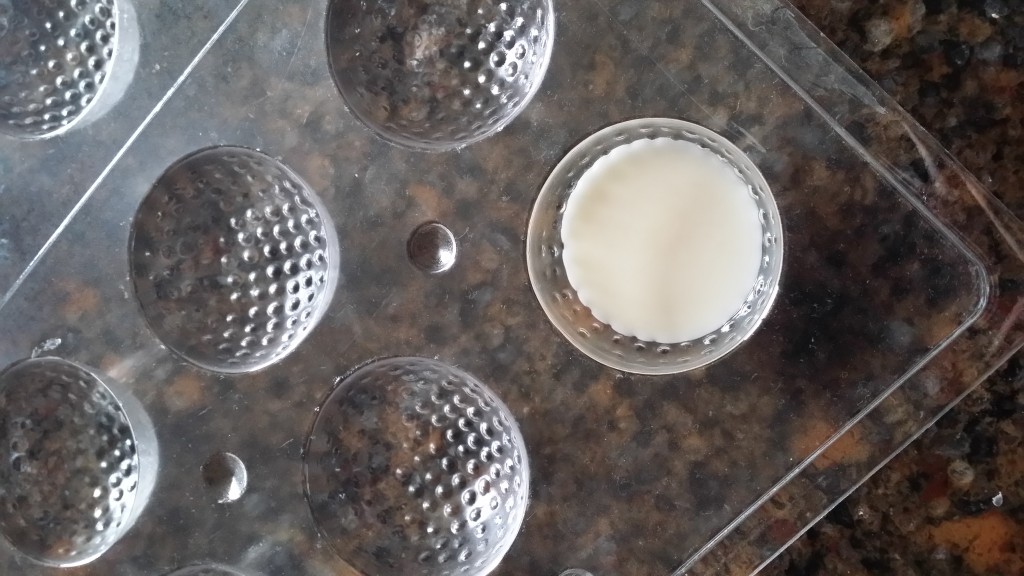 Twist it around till the plastic golf ball is coated.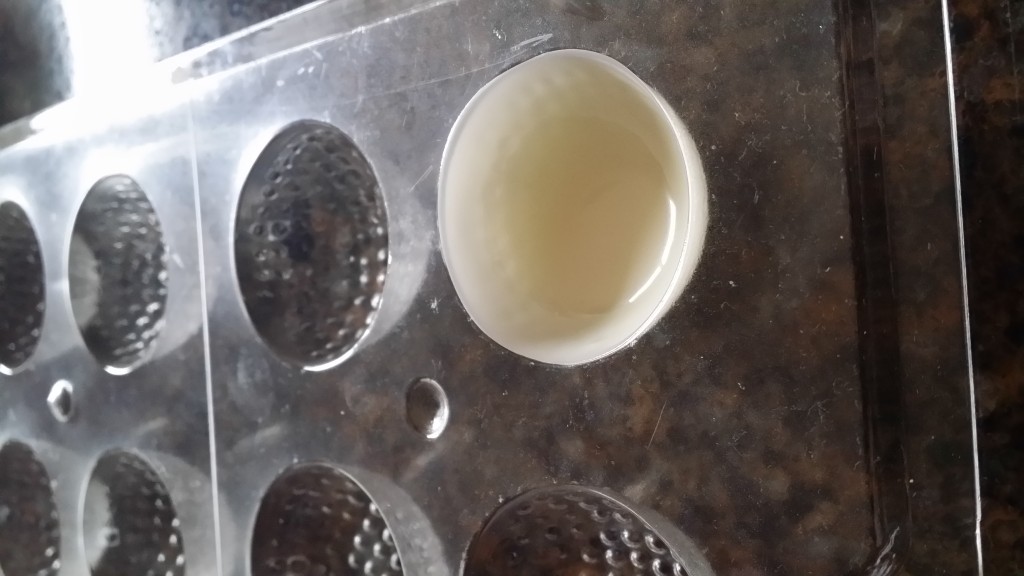 once it has set, put a little more melted candy melts in the cavity and place the cake ball inside (this will help "glue" the cake ball in there)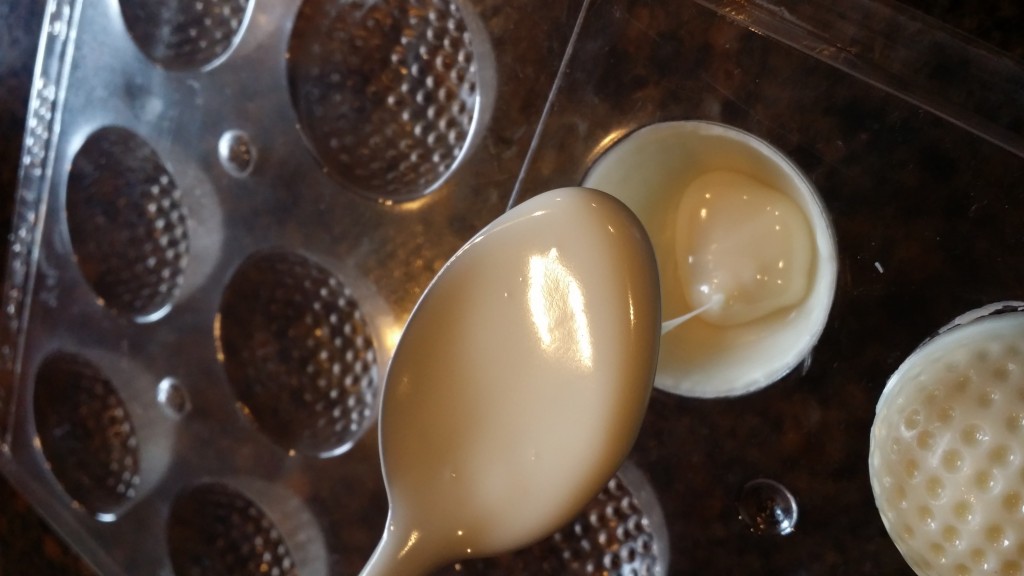 Set the cake ball inside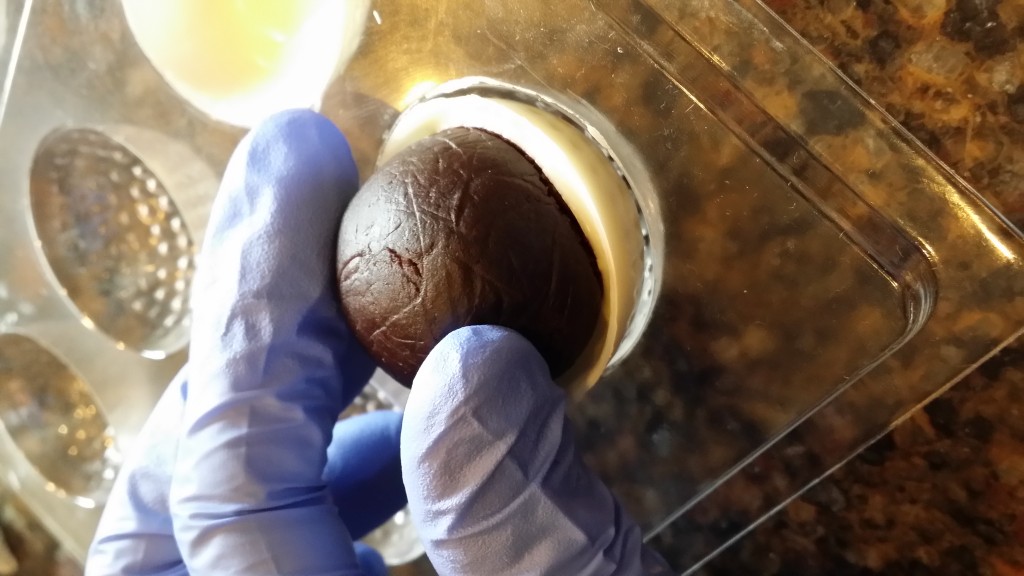 Wait for that to set up! and then repeat those steps on the other half of the golf ball.  Fill the cavity, let it set (If you don't the cake ball will sink and it will show though the golf ball coating), add a bit more chocolate.   By this time the other side should be set and you can just pop it out of the mold and flip it over to the other side.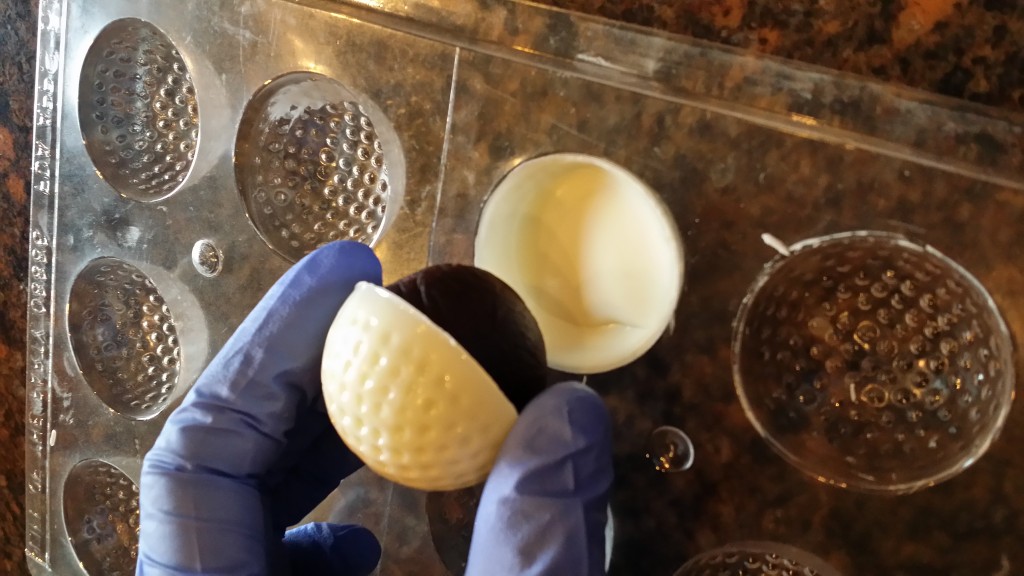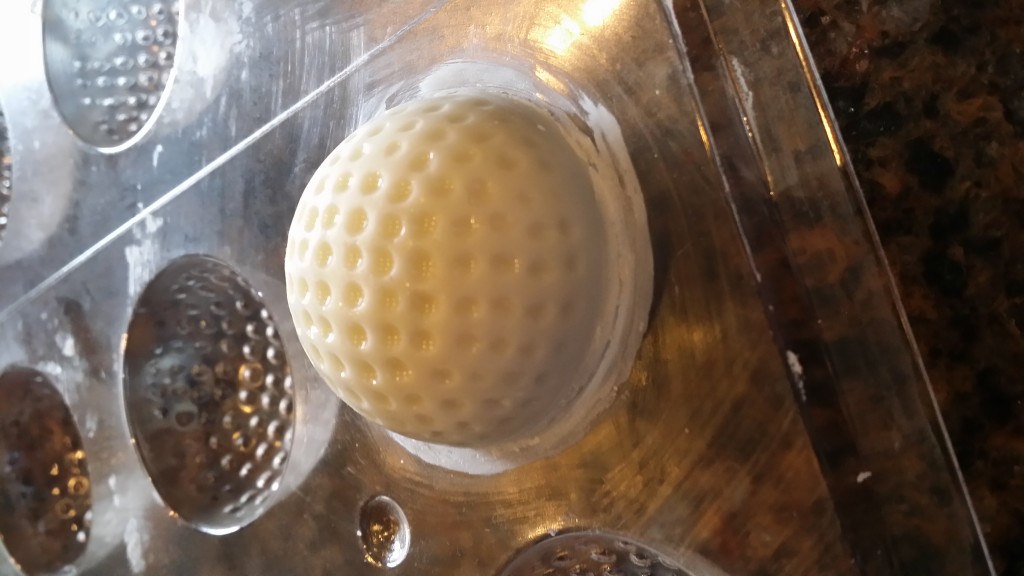 Wait for that to set!  Now I should have gotten the mold with the stick opening unless you just want cake ball golf balls! But here is me making do!!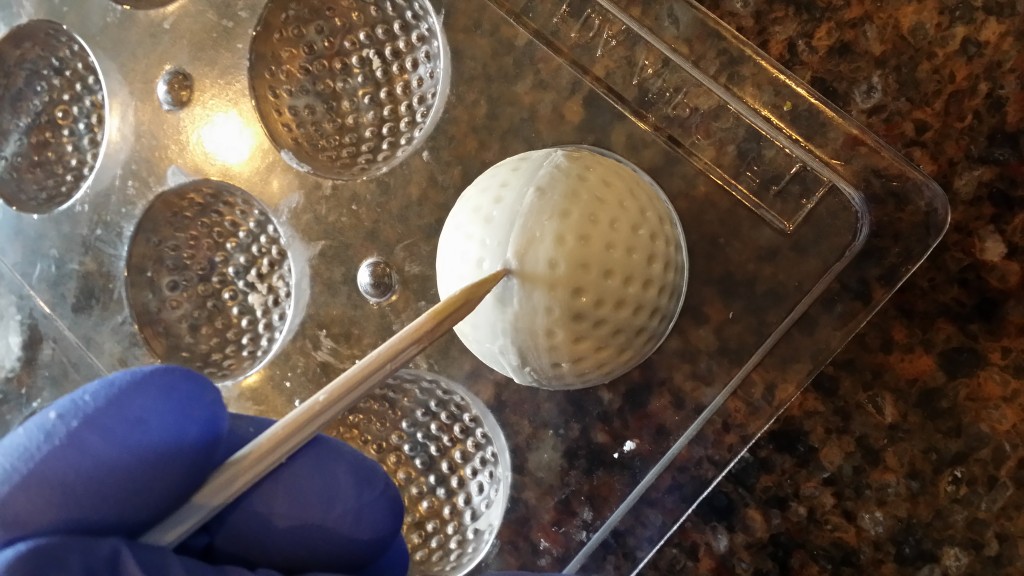 I grabbed a skewer and CAREFULLY twisted it until it made a hole (Again- I recommend getting the mold with the place for the stick, so you DON'T have to do this!!)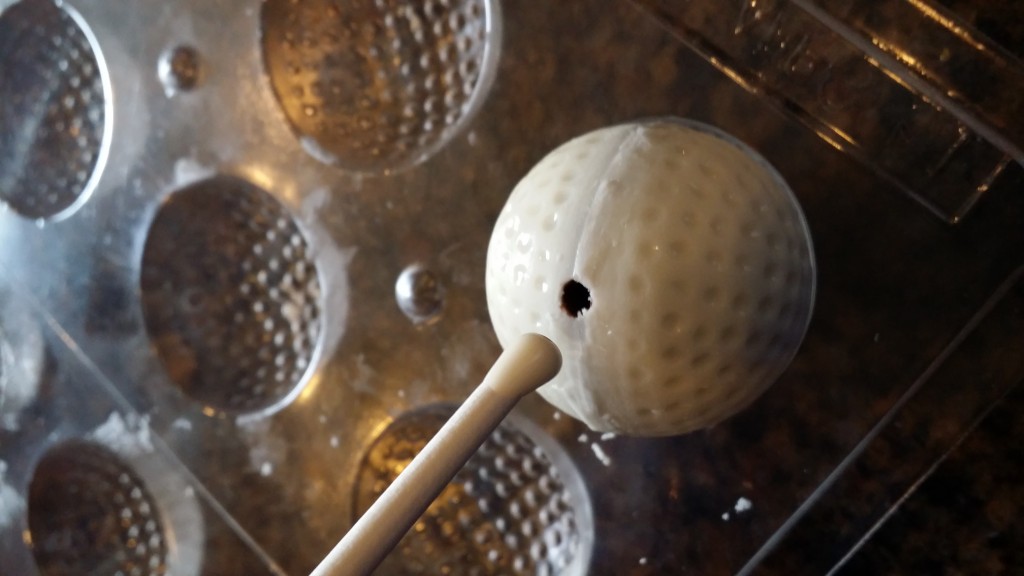 Dipped the stick into the candy melts and let it set!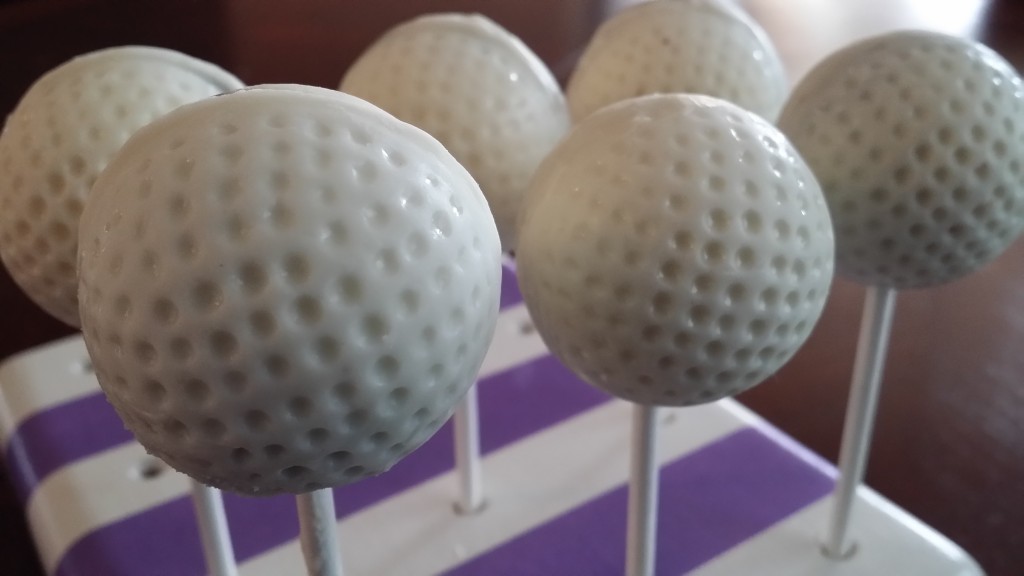 Here they are!   Finally – Golf Ball Cake Pops in my favorite Cake Pop Stand!   If you'd like to see more cake pop tutorials, please check out and share our Easy Roller (or our new Mini Easy Roller!) it is how we keep 'em coming:)!