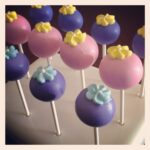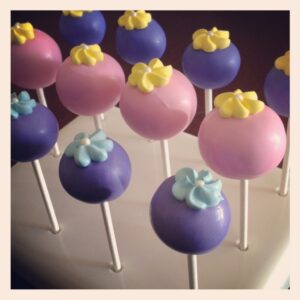 I just LOVE the idea of having a little and a big version of the same type design to celebrate Mother's Day this year!  This is just another example of a simple to make yet professional looking cake pop perfect for Mother's Day!  What do you think?!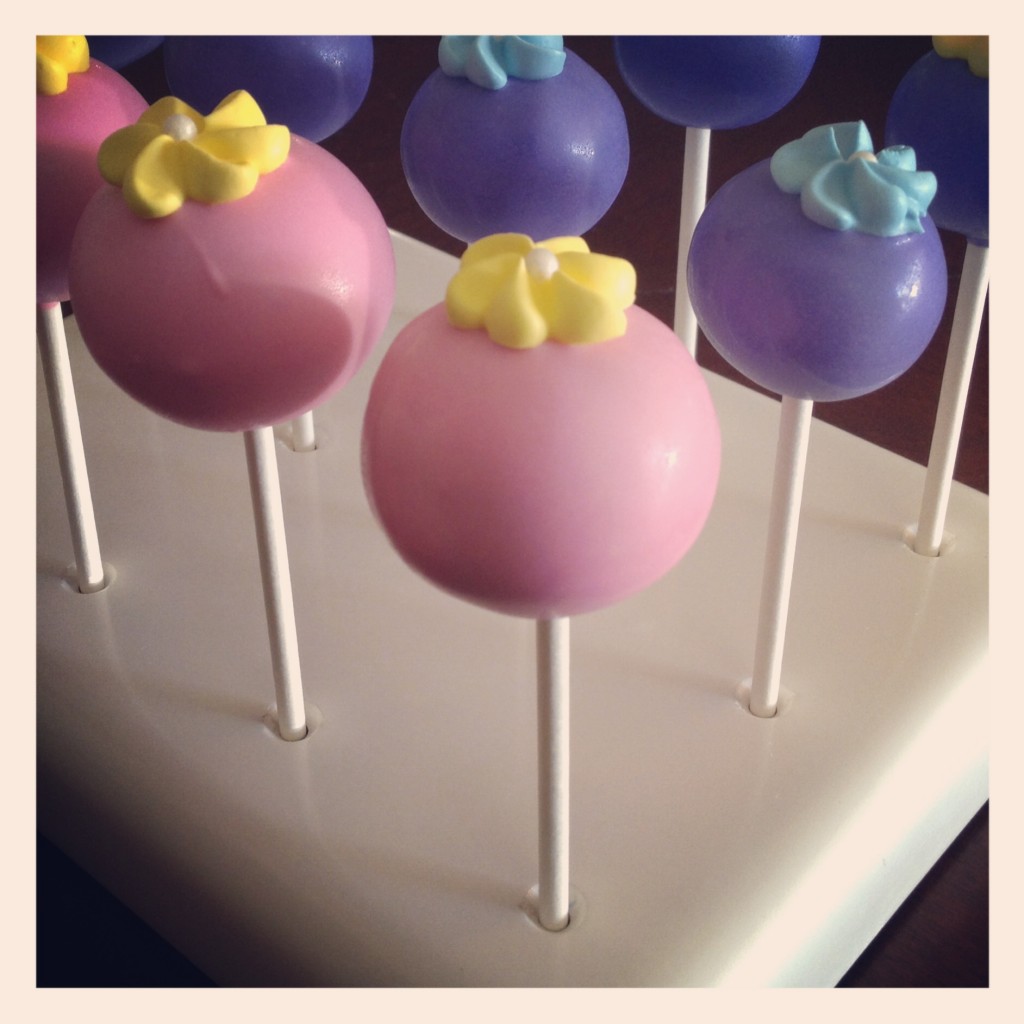 To make these cake pops I used the Easy roller in both the Standard 1.25″ round insert (for the large version) as well as the optional 1″ round insert (for the little version)
Easy Roller with the standard 1.25″ insert (included) has 7 rolling channels to roll 21 cake balls at a time…
With the 1″ (optional) insert attached there is 9 rolling channels and you can roll 27 cake balls at once!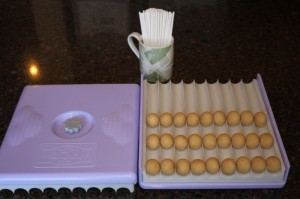 Sizing is important for these large/small versions of the same design cake pops as you can lose the effect quite easily!  If the big ones are all off by a little to where the smallest "big" one is the size of your biggest "small" one then it might just look like a bunch of odd sized pops instead;)!  See what I mean?!  Of course you don't NEED the Easy Roller to ensure the sizing will be all uniform, but it sure doesn't hurt!  Plus it is so much faster than scooping and weighing each one, then rolling each one.
Next dip them in your mom's favorite colors and put a simple little drop flower on top!
**To make these little drop flowers just make some pretty stiff Royal Icing and color it your favorite color (use a water based color).  Put the Royal Icing into a small piping bag, with the Wilton 2D tip (that is what I have anyway).  Hold the piping bag straight up and down, and while using even pressure push out the icing while turning the piping bag a 1/4 turn, then slowly lift up to release the icing and add a sugar pearl sprinkle at the point.  Let these sit out to dry and harden and then they are easily pulled off the wax paper and added to the cake pops:)!  I love these because they can be made far in advance (once dried, stored in an air tight container for up to 3 months) and taken out to decorate when you need them!  Beautiful cake pops in a pinch:)!
Here is a quick video, sometimes it's easier to see it:)!
Here are mine (displayed in my KC Bakes Stand …of course), but I cant wait to see how yours turn out!!