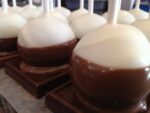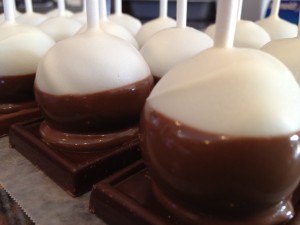 Graduation is just around the corner!! Graduation Cake Pops are my FAVORITE cake pops to EAT due to the use of Ghirardelli Squares in these Super Simple Delicious Cake Pops!!!  ….Just in case you were wondering my favorite is Dark Chocolate Raspberry and the Milk Chocolate Caramel;)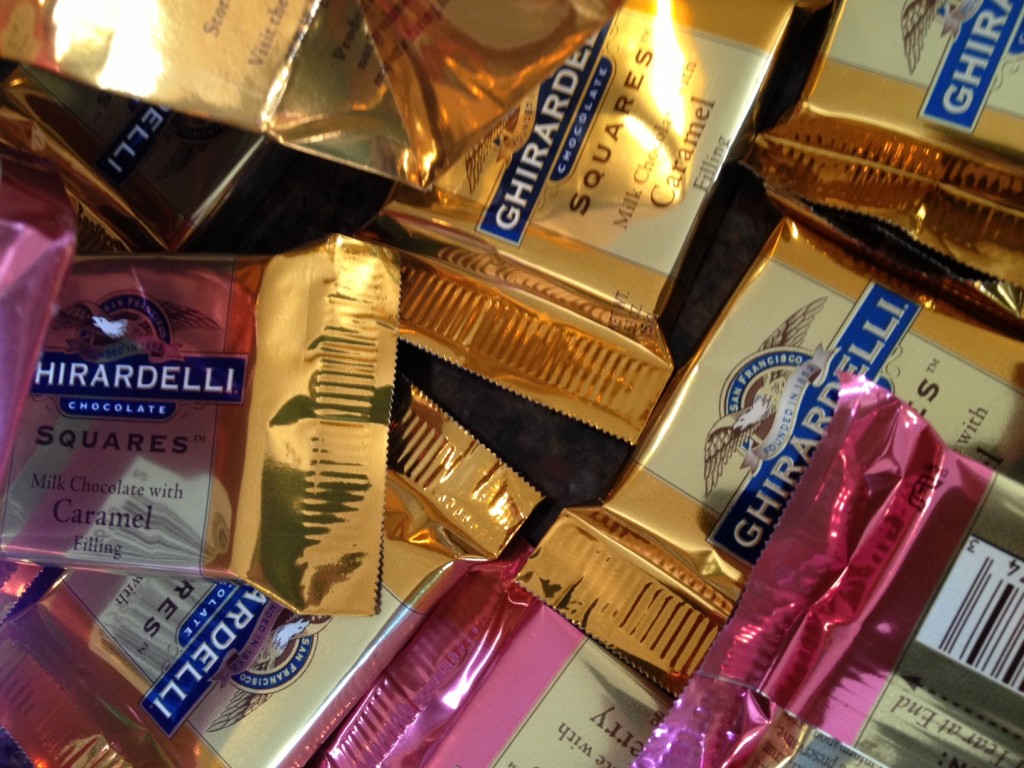 To make these pops you will need to bake a cake, let it cool and turn it into dough by either kneading that down to a doughy consistency (food processor is the fastest) or mix it up with some of your favorite binder, like buttercream, jam, pudding, the list is endless;)!!  Then roll them out into little 1.25″ balls.  (kinda important so it looks right with the squares of chocolate:)!! Of course to knock this boring part out in no time flat, may I suggest you take a look at the Easy Roller and roll up to 21 cake balls at a time;)!!
Once you have all your cake balls rolled to 1.25″ in diameter (about the size of a ping-pong ball) dip them into your white candy melts (or an opposing color to your chocolate squares)! Let these set before you go to the next step!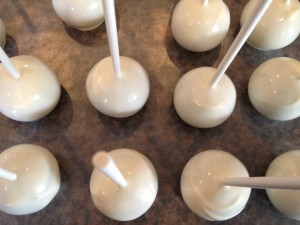 As these cake pops are setting, prep your Ghirardelli Squares by taking them out of the wrapper and setting them face up onto a piece of wax paper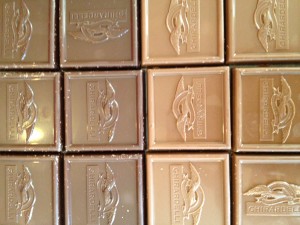 Then prep your milk chocolate  (or the candy coating that matches your chocolate square) candy melts by melting them down (microwave on 50% power). Then dip just the bottom half into the milk chocolate candy melts, swirl off the excess.  Then place the wet half of the cake pop right on top of the Ghirardelli chocolate squares, right on the Ghirardelli logo:)!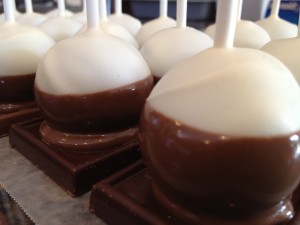 Can you start to see it??  Once this is set you will need some sort of cake pop holder, like the one's you can find at KC Bakes  and place them in there, so you can start work on the top tassels!!  Take a look below to see how I pipe them on!  You can use candy of course, but I like to keep with a chocolate medium when ever I can:)!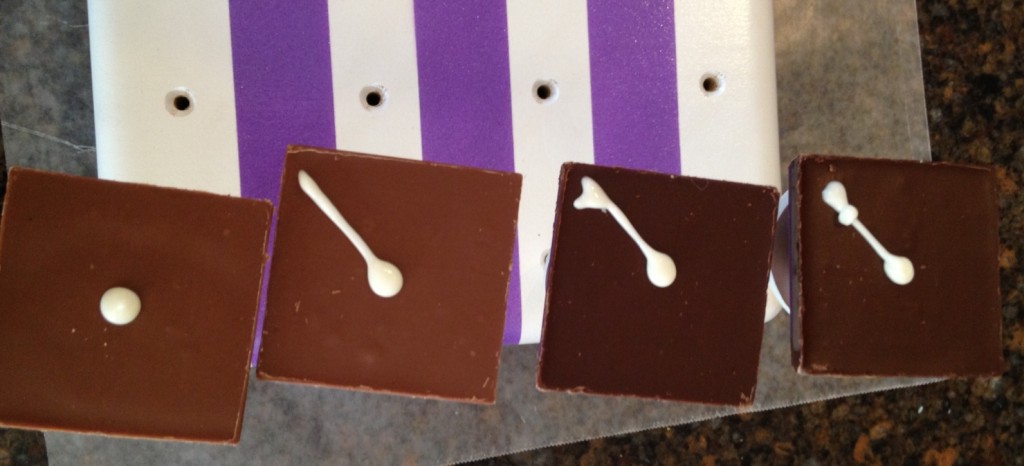 First start out with a center dot and pull that line to one of the corners, from the end of that line pull a little off to one side of that, so it looks like a little heart or (triangle works too) at the corner.  Wait for that to set and then add a dot just at the base of the "Heart"  or "triangle!"   That's it!  The best tasting Graduation Cake pops around!  It would also be cute to pipe on the year or make the tassel match the school colors if you can:)!!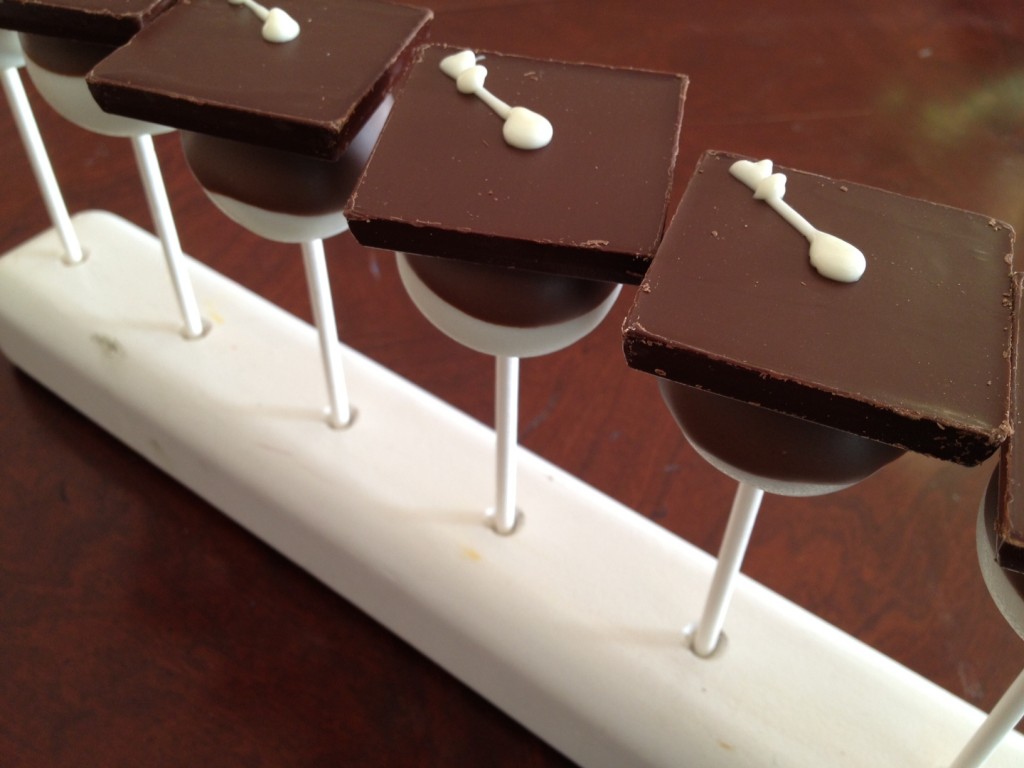 If you liked this tutorial please take a look and share with your friends our
Easy Roller
!! It is how we keep these tutorials coming to you:)!