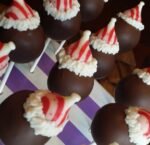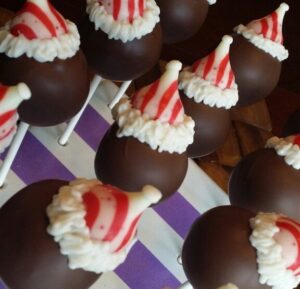 Another Easy Tutorial brought you you be the developers of the Easy Roller!  and New Mini Easy Roller Today we are making cake pops with Santa Hats!! These are super easy and just require a few things!   First you will need cake of course!  Candy melts, white and a color of your choice (I used Milk chocolate), lollipop sticks, and the Candy Cane Hershey Kisses and a stand to place them in!
Lets get started!  I baked a box cake mix as directed, waited for it to cool and then put it into my 14 cup food processor!  I didn't add any frosting because the cake will turn into dough without adding it (in the Food Processor) but if you mix it by hand or like the little extra sweetness feel free to add what you like:)!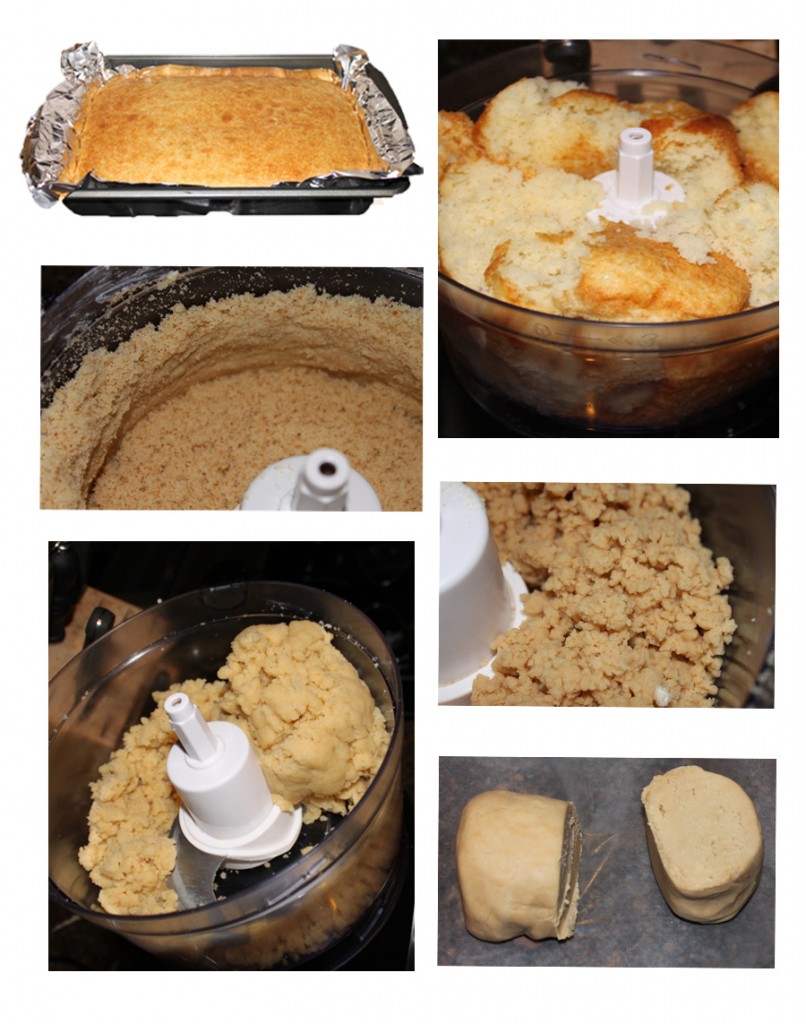 Next I am going to put that dough into the Easy Roller!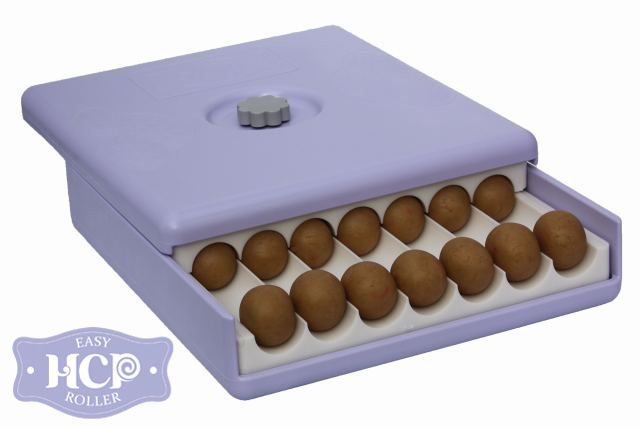 Have you seen it?  It will roll 21 cake balls at a time, I can roll 100's in just 30 minutes;)!  If you haven't see it before, take a look at this 35 second demo:)

If you don't make cake pops in such large quantities, you might like our home version!  The Mini Easy Roller! It's the same thing only smaller, rolling 9 at once.
Now it is time to unwrap all the candy cane Hershey Kisses to get them ready!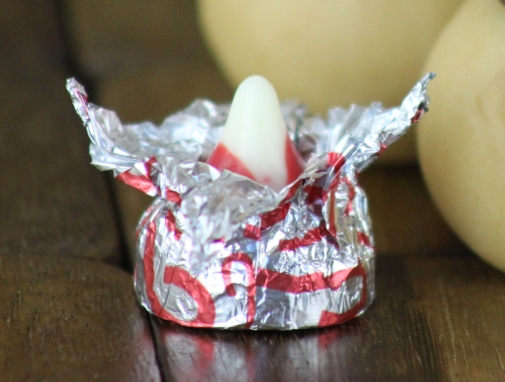 Dip your cake pop into your color of choice and before that sets pop your candy kiss right on top of your cake pop, right where you want the Santa Hat to go!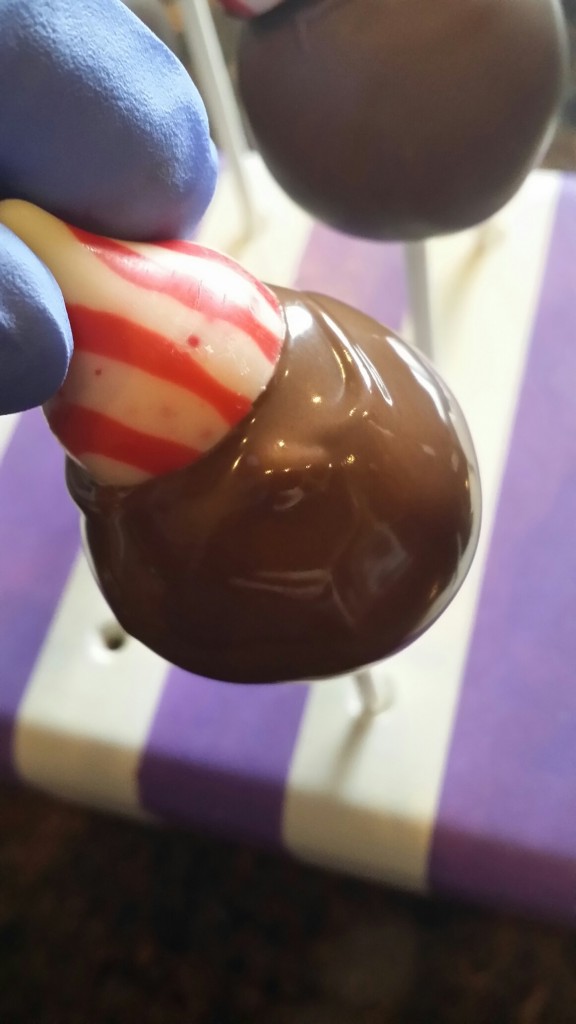 If you already had cake pops made and you didn't know you wanted Santa Hats on them… it's not too late;)!  Just put a generous amount of candy melts on the bottom of you candy kiss and place it where you want the Santa Hat to go!
See look, I had made these Volleyball Cake Pops and then realized they would be fun with a Santa hat;)!
Sorry, Sidetracked again… here is the picture;)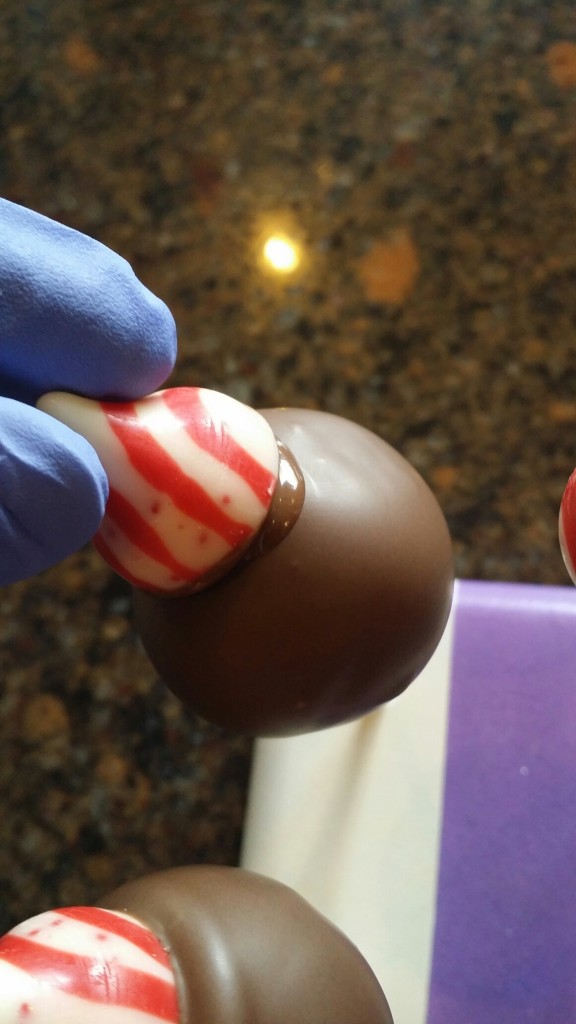 Doing it this way  you may have a gap!  That is OK!  Just pipe in some candy melt to fill the gap!  I will show you with the white candy melts so you can see!
Now it is time to pipe on the rim!  Don't worry this part it Easy! Messy is actually the key to getting Santa's Hate fluffy:)!   The trick to this is making sure your candy melts are cool in the piping bag!  If the piping bag feels hot or really warm in your hand the details will just all melt together:(  So if they are cool, they set faster and keep the piped shape:)!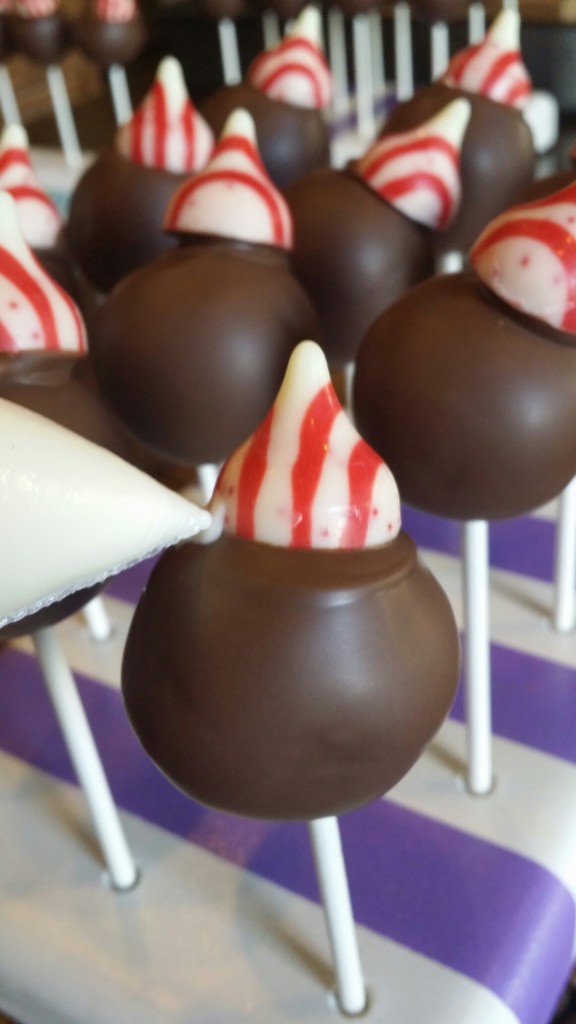 You should have something like this:)!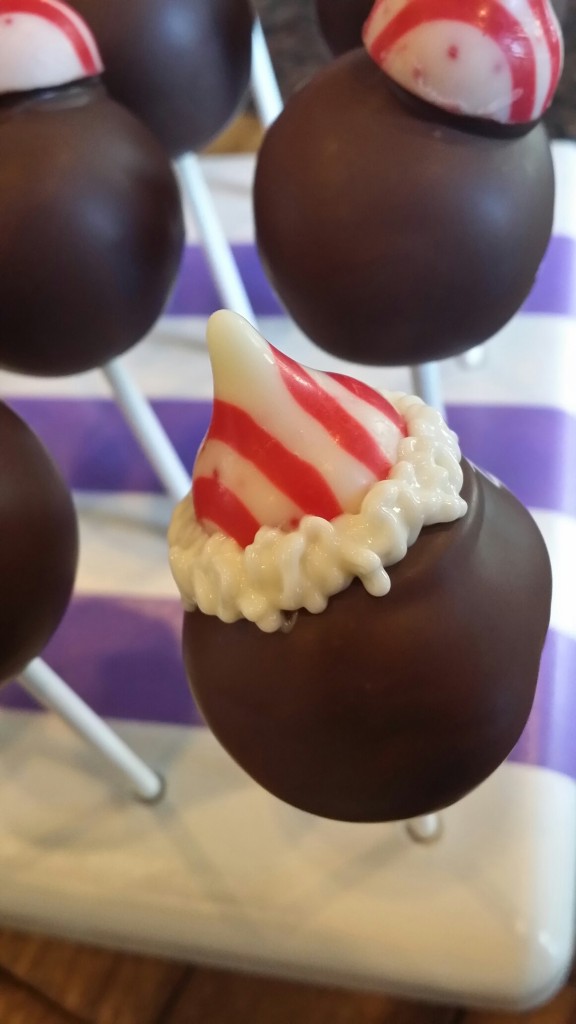 All that is left is to pipe on a dot on the very top of the Hershey Kiss!  Again, cooler is better so it sets fast and keeps round:)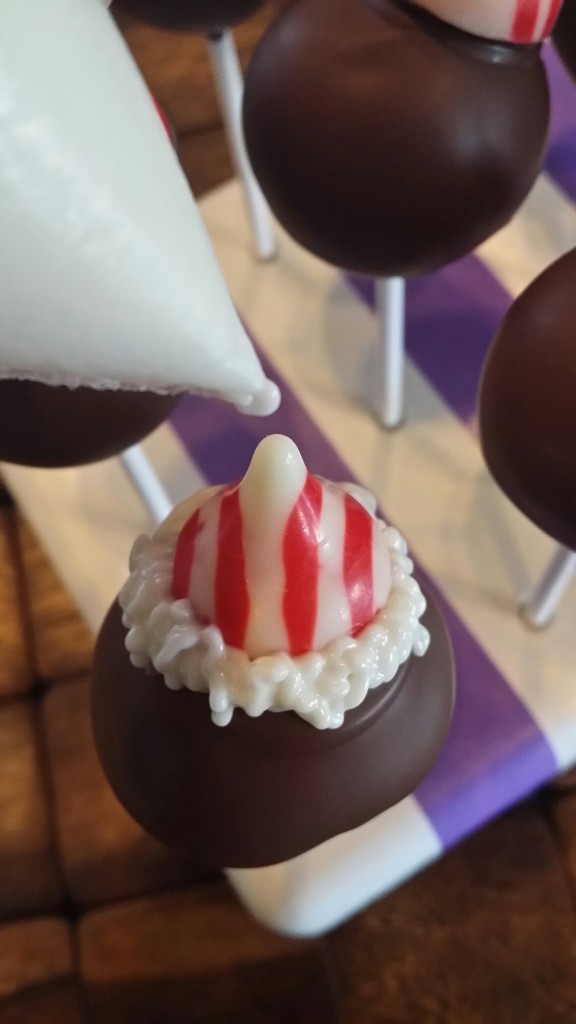 There you go!  Easy Right?! Let us know if you try it this holiday:)!