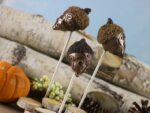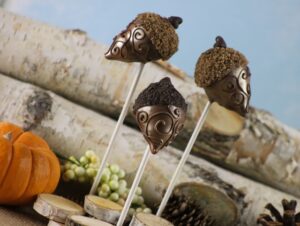 Things you will need: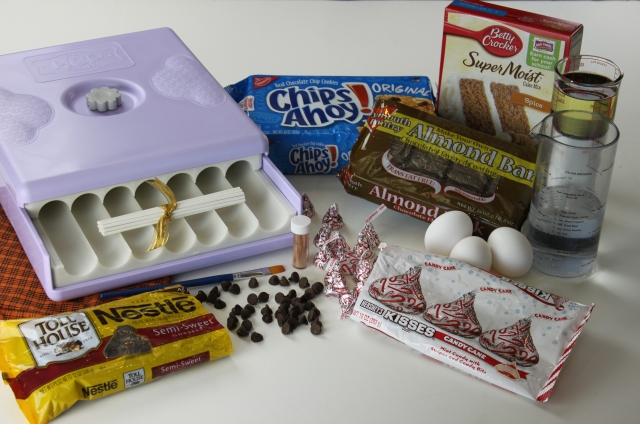 •Easy Roller
•Box Cake Mix of your choice (Or your favorite recipe)
•3 Eggs
•Water
•Vegetable Oil
•Crunchy Chocolate Chip Cookies
•Hershey Kisses
•Semi-Sweet Morsels
•Chocolate Almond Bark or Candy Melts
•Cake Pop Sticks
•Bronze Pearl Dust and a soft brush to apply it
All Cake Pops start off with a baked cake!  This can be store bought or your best recipe.  Next you are going to crumble it down and knead those crumbs into a "Play-doh" like consistency.   I always use my Food Processor to do this, but a mixer works just as well!  It is much faster and you will get more consistent results. Take a look at the steps it goes through in about 1 minute!  First it will break down into fine crumbs, then they start to stick to each other and form a bit bigger of a crumb and finally if you leave it in long enough it will turn into a big ball of dough all by itself!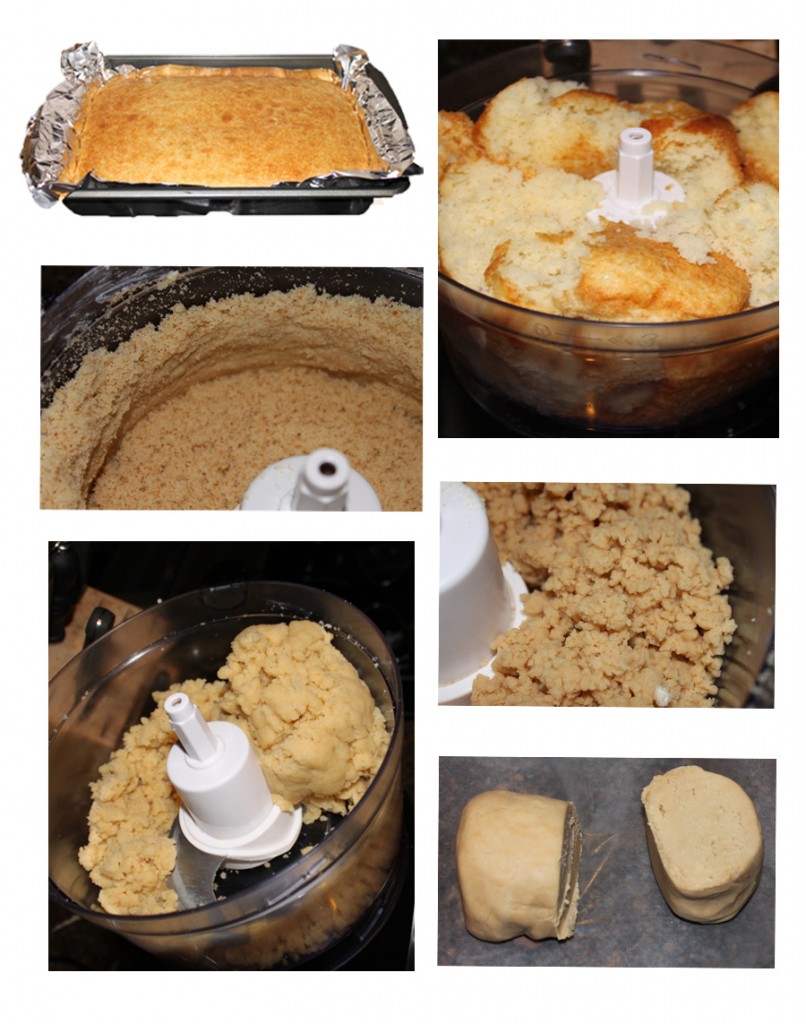 The first step in creating these Easy Acorn Cake Pops is to roll the cake rounds.  Have you seen the Easy Roller?  It will roll 21 cake pop rounds at a time, which makes this step a snap!
You will measure it into the frame (provided) and then place it into the Easy Roller to be cut into dough logs and then turn those logs the other way on the Easy Roller and slide just a few times, to get 21 cake pop rounds!
Next to add some shape, without having to individually shape each ball, you will add your favorite flavored Hershey Kiss!  Just apply a little of the melted Almond Bark or candy melt to the bottom of the Hershey Kiss to act as the glue and pop them right on top of your cake ball.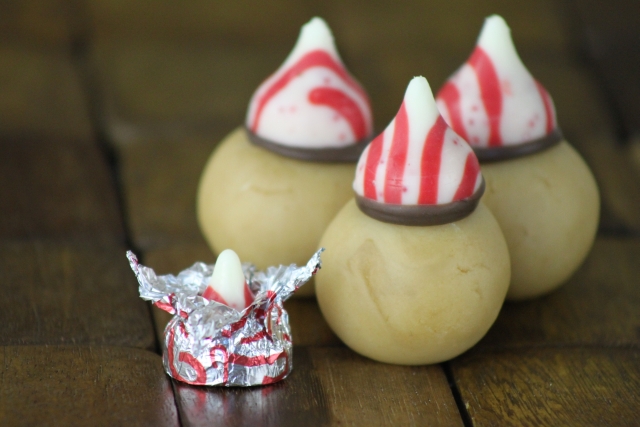 Now dip your cake pop stick into the melted chocolate and then into the cake pop.  I placed the cake ball on it's side and put the stick in behind the Hershey's Kiss.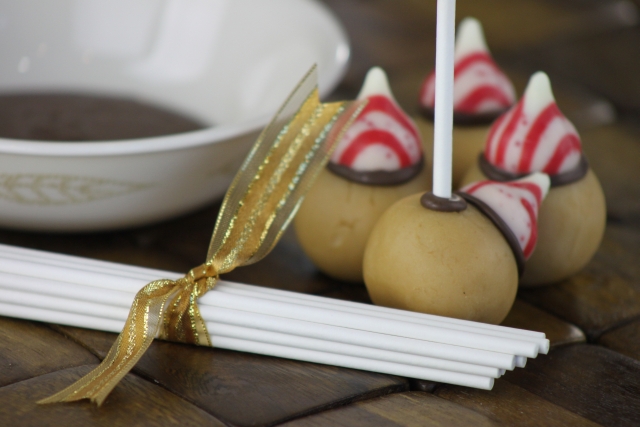 While you are waiting for that chocolate to set, crumble all your crunchy chocolate chip cookies!  Again the food processor make fast work of this, but you can also put them into a bag and mash them up into fine crumbs.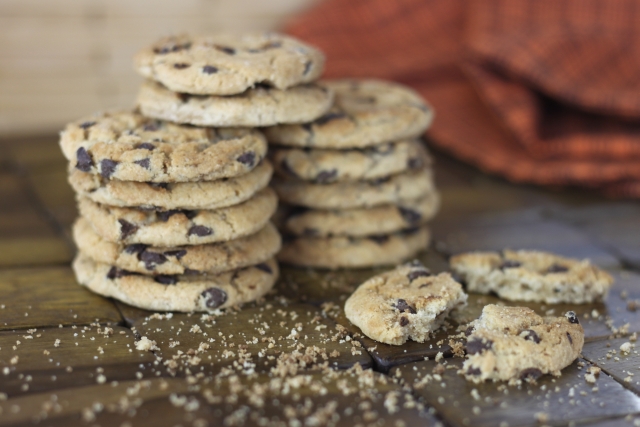 Now it's time to dip the entire pop into the melted chocolate! Carefully tap off the excess chocolate and Place it upright to dry! I put these newly dipped cake pops in the refrigerator so they set faster.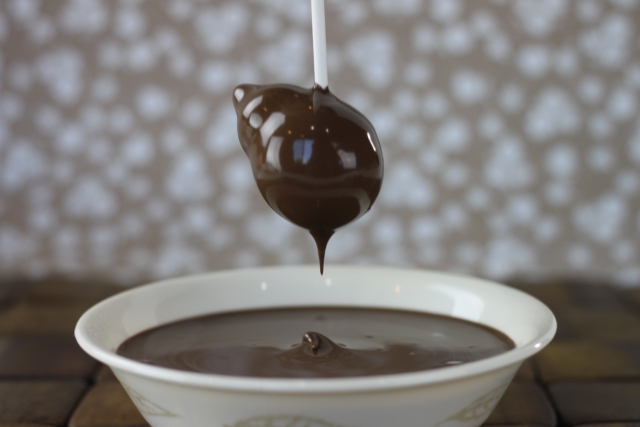 Once it is set, place the ball end back into the melted chocolate, about ½ of the ball.   This will act as the glue for the Acorn top! Tap off the excess and then dip the wet end into the cookie crumbs.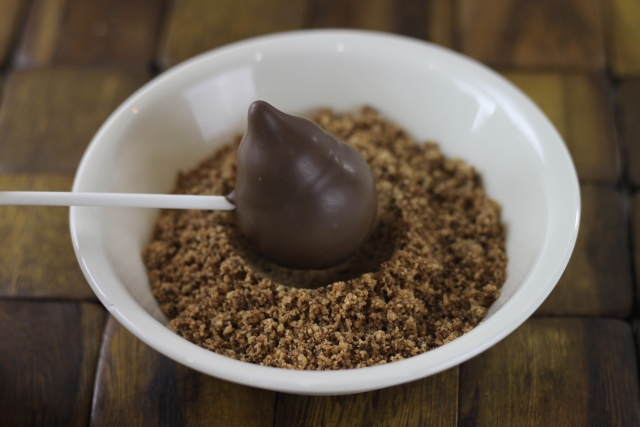 Now take the semi-sweet morsel and a little dab of melted chocolate (as the glue) and put it right on top for the stem!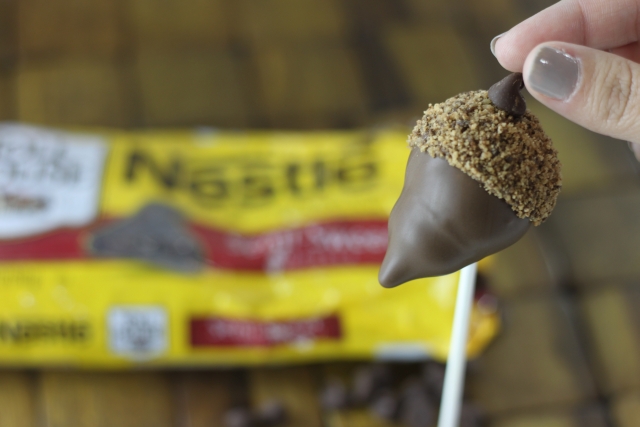 Almost done! I think it looks fancier for the holidays with a little Bronze Pearl dust!  Take your soft, dry brush, dip it into the pearl dust and then dry brush it directly on the pop.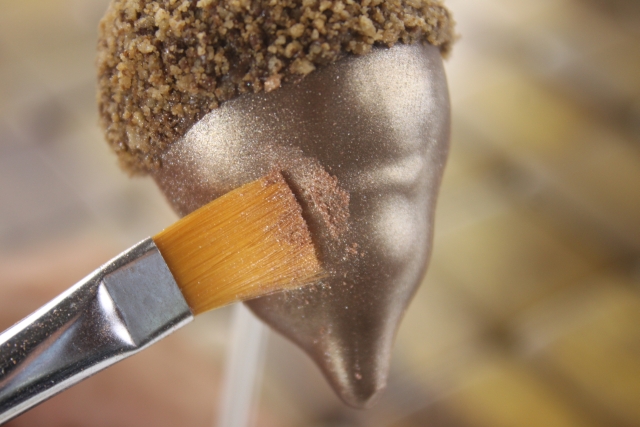 They look great like this or you can pipe on swirls with the left over chocolate candy melts!  I put the melted chocolate into a ziplock baggie and just start piping! To keep smooth lines, let your piping fall onto the pop rather then drawing directly on it!