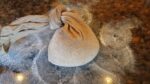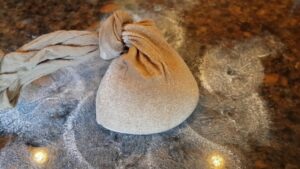 Pantyhose in Baking you ask?! Well here at HCP-Easy Roller we are all about sharing fast and easy baking tips!!

Have you ever needed a light dusting on your work surface?  Sprinkling with your fingers is sometimes over kill or uneven and getting a sifter out is too much work, often causing you to put more into the sifter then you really need which is a complete waste of product because you can't leave it in there to use next time!  It can also get a little messy putting the excess back into the containers…  The Answer? Pantyhose!! They are good for more then just camouflaging varicose veins and giving our legs a little better color or lift, they are great in the kitchen too:)
You don't need the expensive models, just the regular, economical, run of the mill pantyhose.  Then add whatever you like to use to dust your work surface! Depending on what I'm making, I will use some of the following: Corn Starch, Powders Sugar (sometimes  a mixture of both), and flour! As an extra tip, buy a less expensive multipack and you can fill them all at once and have them ready to go when ever you are baking!
*TIP ADVISORY* What I am about to say may sound silly, but, it has to be said!  Let's make sure we are all using brand new, never been worn pantyhose;)!!!
So here are the few things to get out!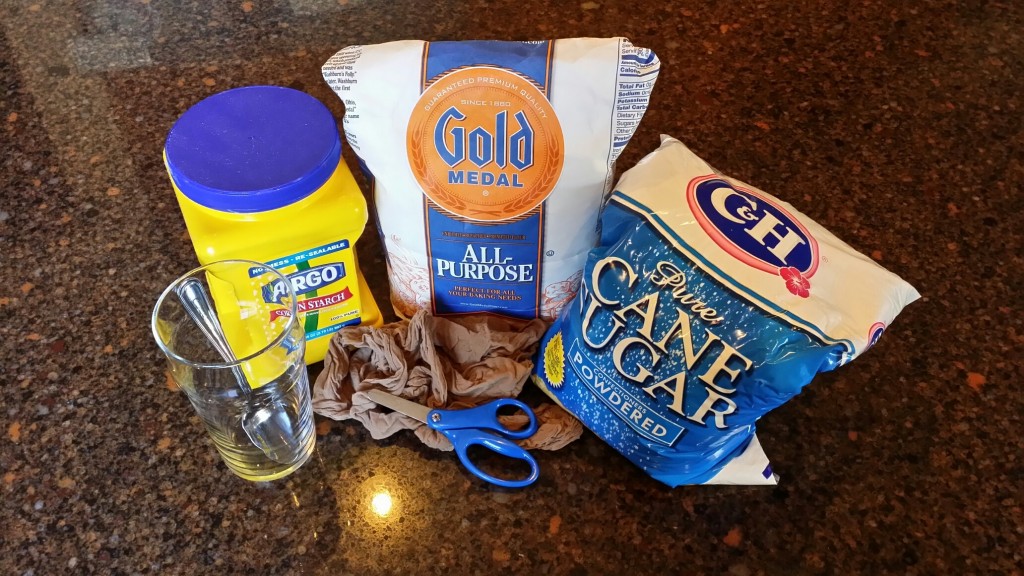 As I mentioned, I use all of the above ingredients and I have a multipack of pantyhose so I am going to make all of these today:)  It really just takes a second to fill and I will have them on hand for a while:)  So you will need your flour/powder sugar/cornstarch, a pair of scissors, a glass, a spoon and of course the pantyhose!
First you are going to cut the feet off! What you do with the other half of the pantyhose is up to you …as you will not need them for baking purposes;)!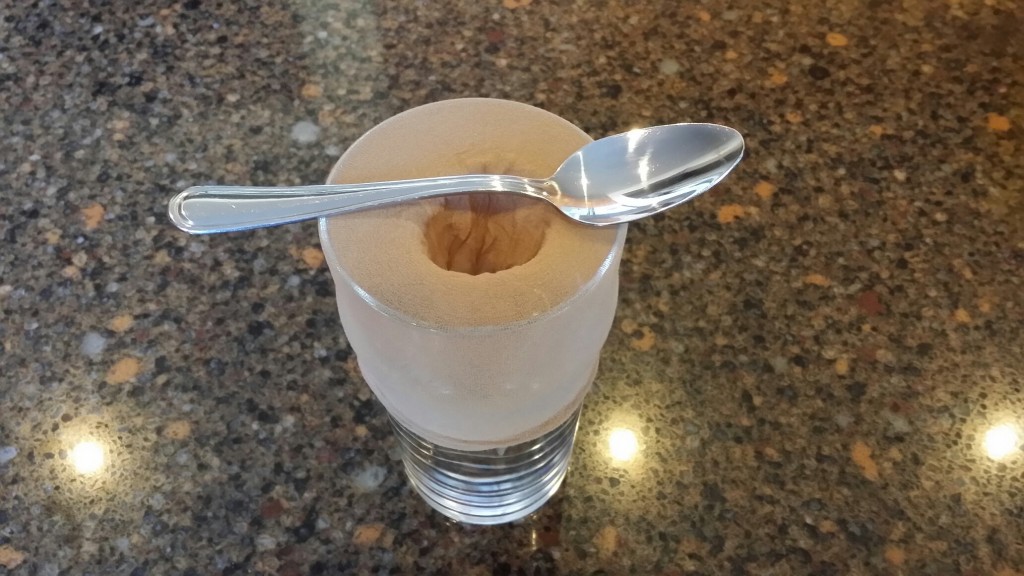 Then take the foot of the pantyhose and wrap it around a glass! Get your spoon out and start to add your ingredient, I am starting with Cornstarch!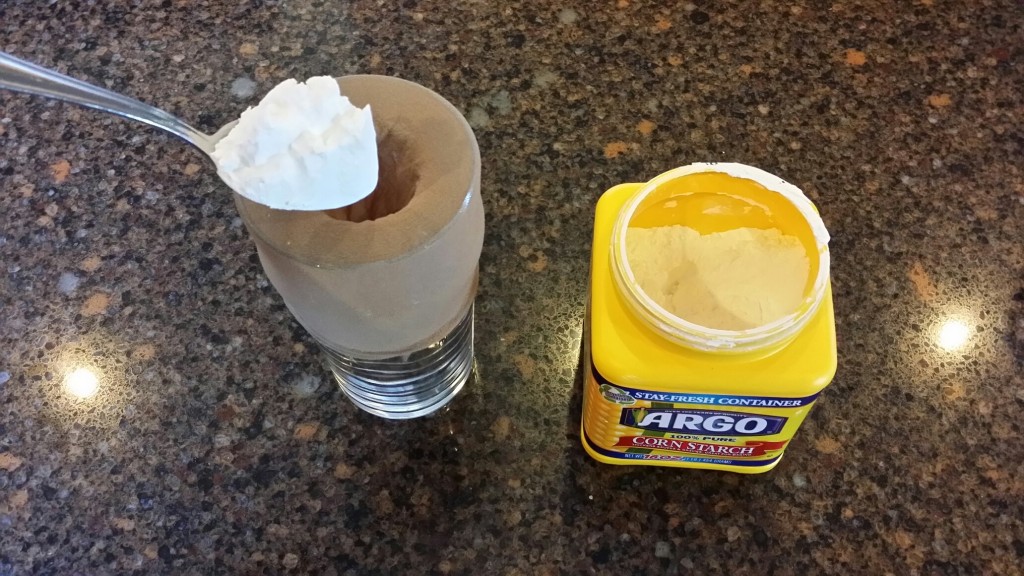 Spoon into the pantyhose a couple mounds of the cornstarch (or whatever you chose) it should look like this: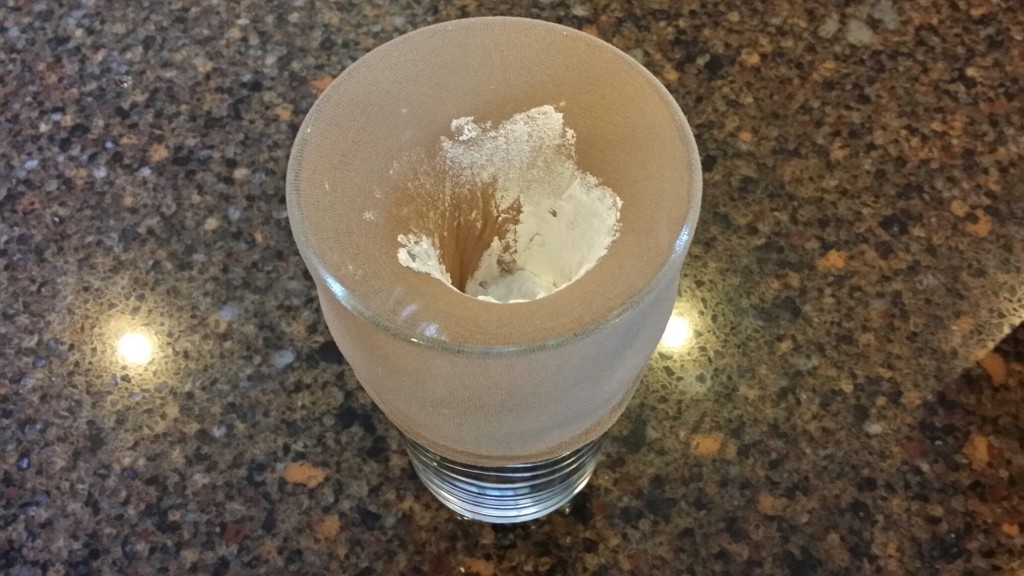 and when you think you have enough (a little goes a long way)!
Remove it from the glass and tie a knot at the end of the powder!
There you go!  Now just pat the surface a few times with your little sack of cornstarch and you have a light and pretty even dusting to start rolling out pies, cookies, fondant WHATEVER:)!! You may want to label these, if you make more then one?!   The next time you go to use it, it will be ready and waiting! No messing around with the sifter each time or drying out your baked goods by adding too much by hand:)!  Pretty fast and Easy I think!  Don't forget to check out our Easy Roller, it keeps these tutorials coming:)