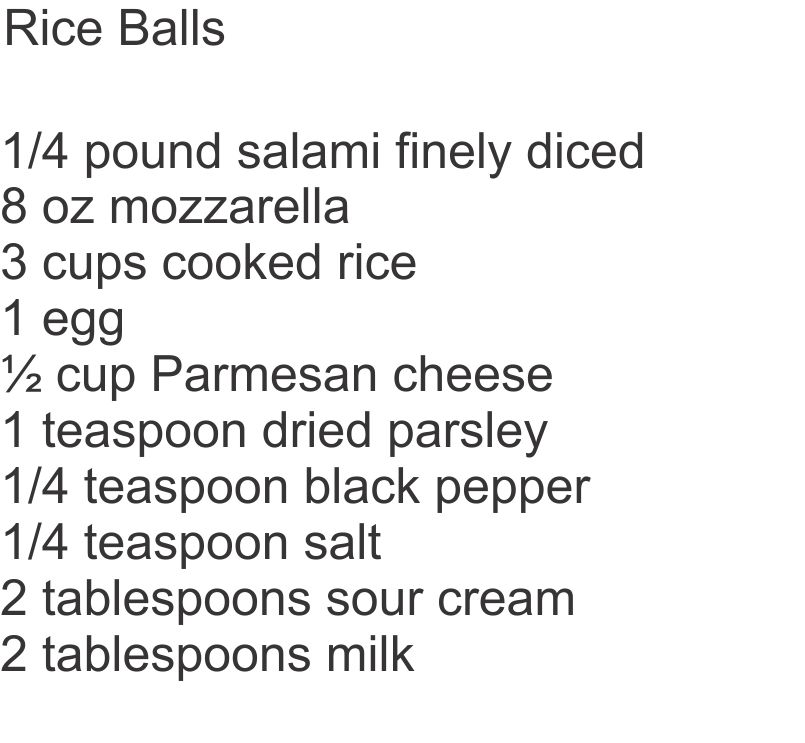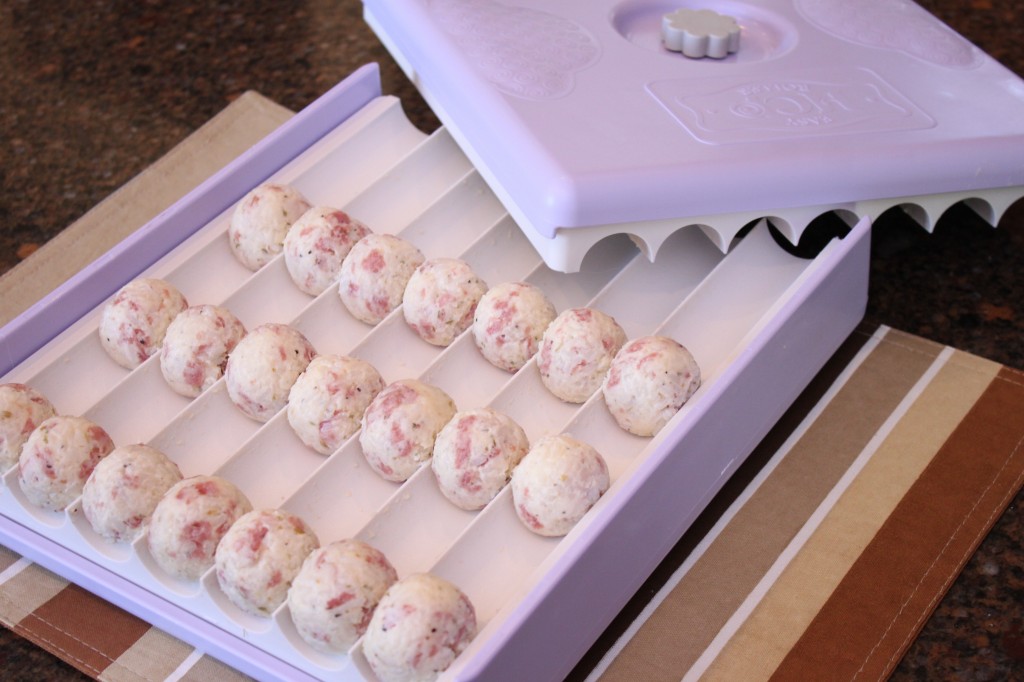 Rice Balls are a little more fragile then cake, cookies or meat, for the Easy Roller, so it helps to just slide these forward once and check it!  That will probably be enough!  Over sliding them will cause them to break.  You can also let the mixture rest a bit before rolling too if you have the time.
These were dipped in egg wash and coated in bread crumbs and fried till golden brown.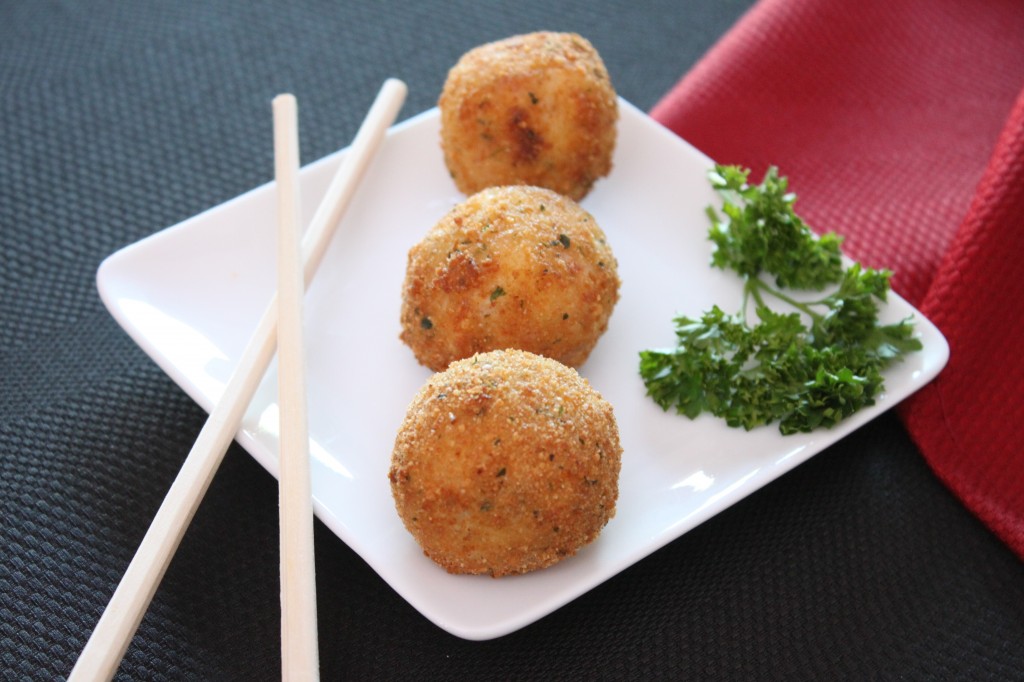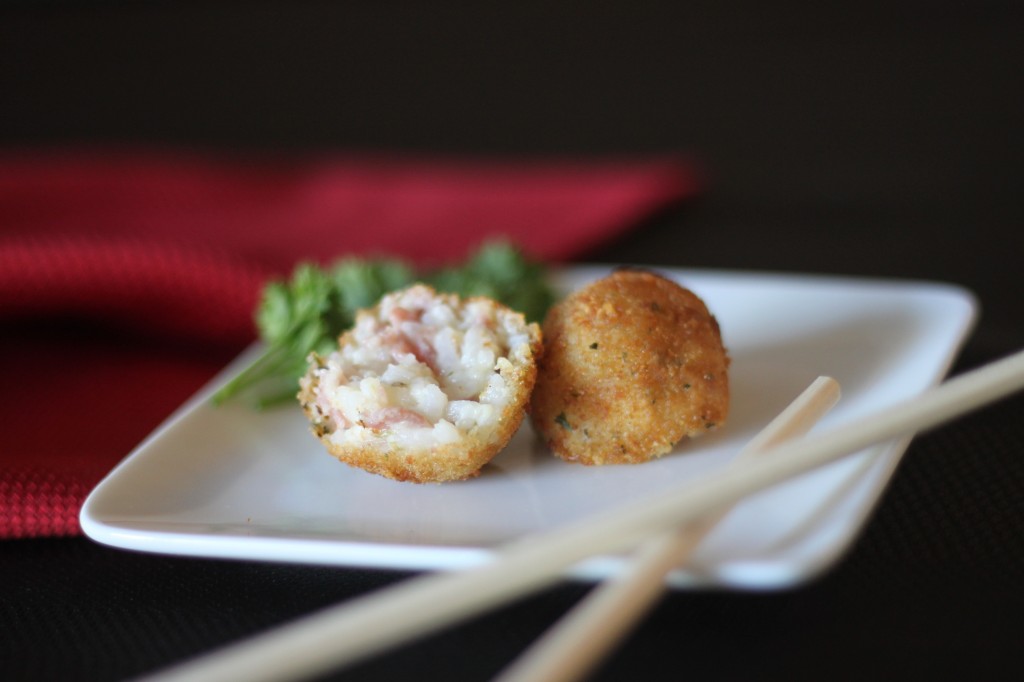 Easy Roller's Found HERE!