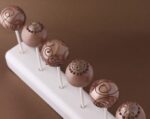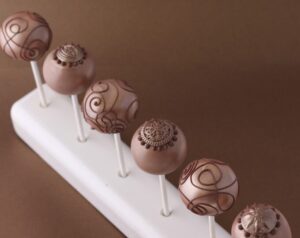 Ever get a call where someone wants 2 dozen cake pops for an event and needs them the same or next day?!!  If you are busy baker …or parent, and need a design idea on the go, these button molds will do the trick!! You can can make them fun or fancy just by changing the colors you use!
Here are some fun cake pops:)!! All I did was pour in some candy melts into the button molds, used a toothpick to give them a quick swirl to get into all the crevices and look how they came out!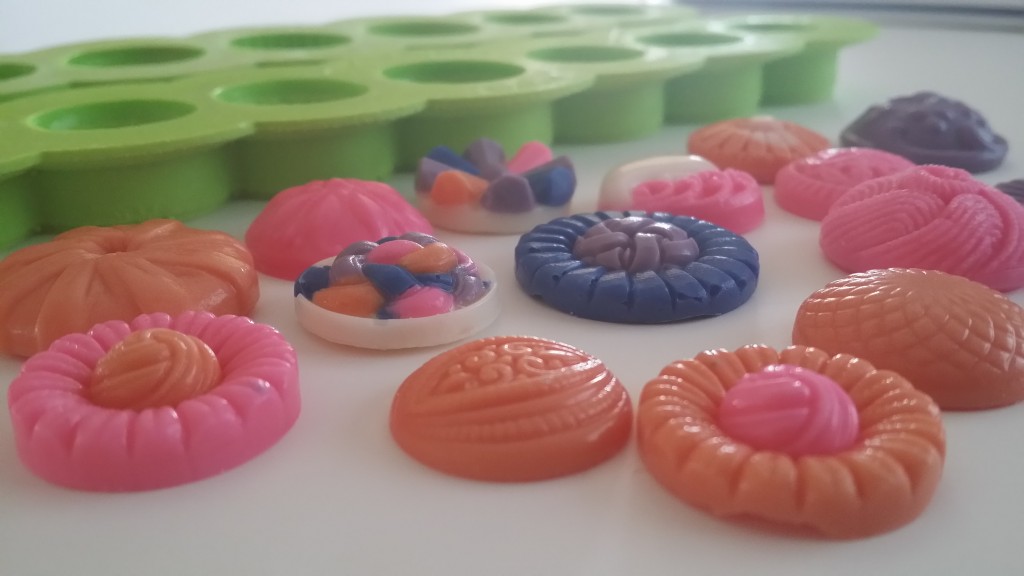 These button molds are from Marvelous Molds!   Great, right?!
Once you have all your buttons made, it is time to roll the cake dough into balls to be dipped!  We use the Easy Roller  of course!! You can do this part by hand but it's so much fun to see 21 balls all at once, right:)?! (…or check out our new Mini Easy Roller!)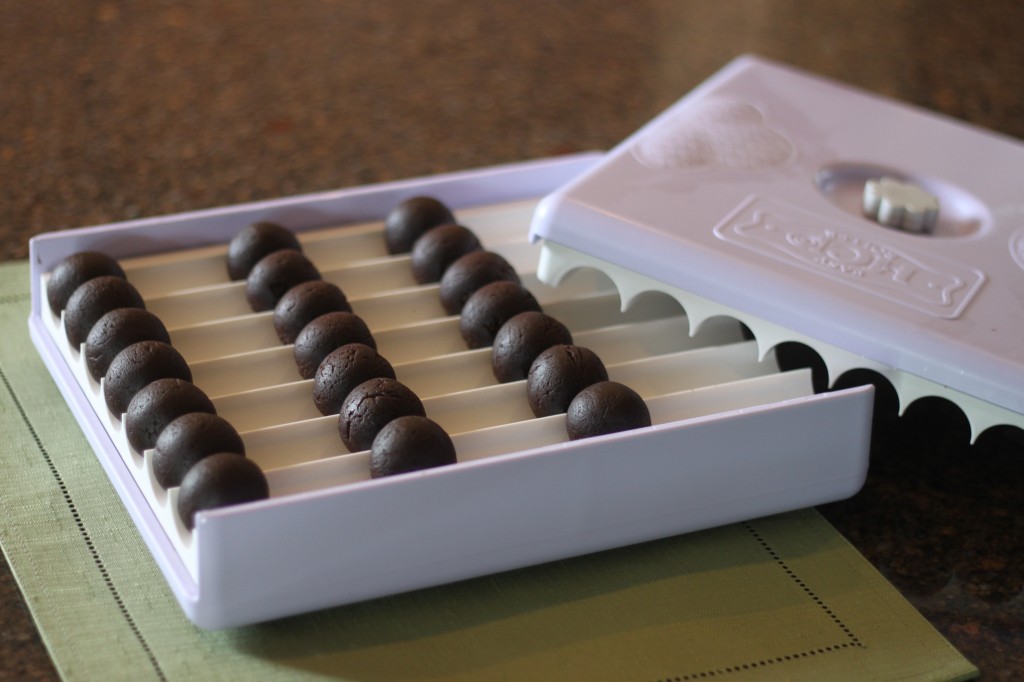 Dipping IS easier if your cake balls are cold, so put them in the fridge for 15-30 minutes.  Too much longer then that and you may have "other" issues:/  Like the chocolate coating setting too quickly or cracked pops!    While those are chilling, you have a tough decision to make about what color to dip your pops in;)!  I started with white and added a bit of orange candy color!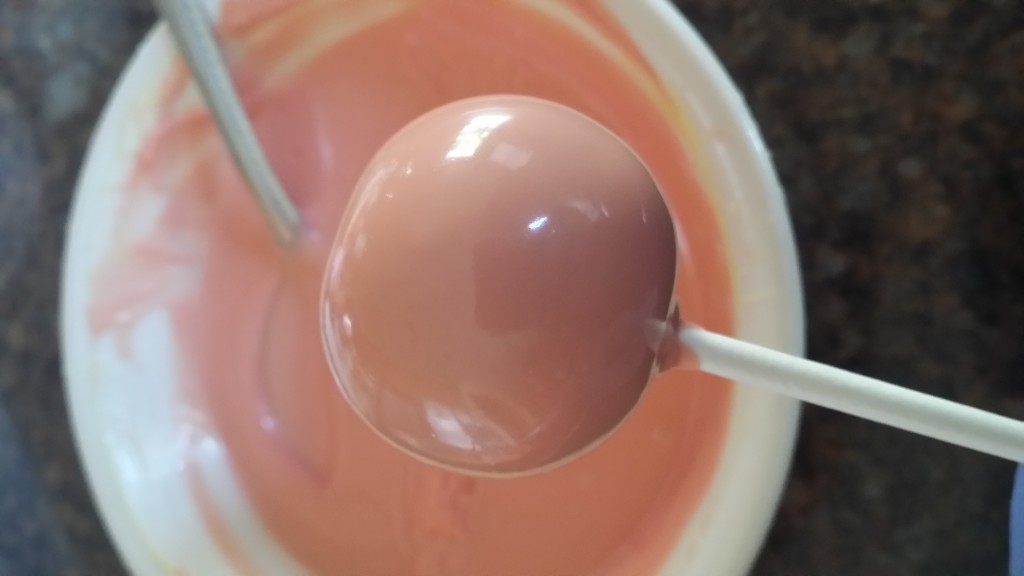 I put a few sprinkles on the outside as it was still wet… Totally optional, but I thought they looked cute!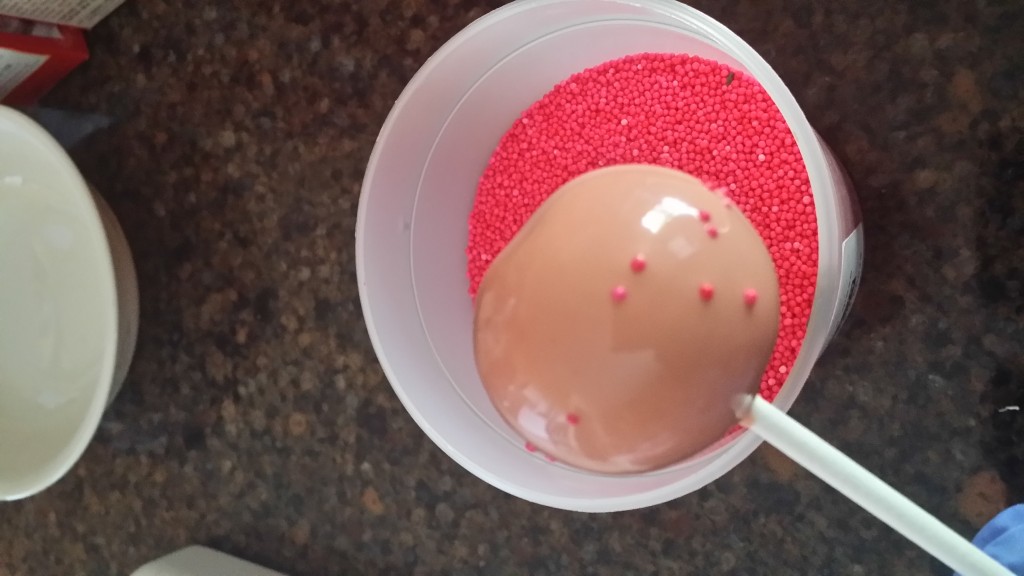 Then just place your already made candy button on top and set them in your favorite cake pop stand to dry:)!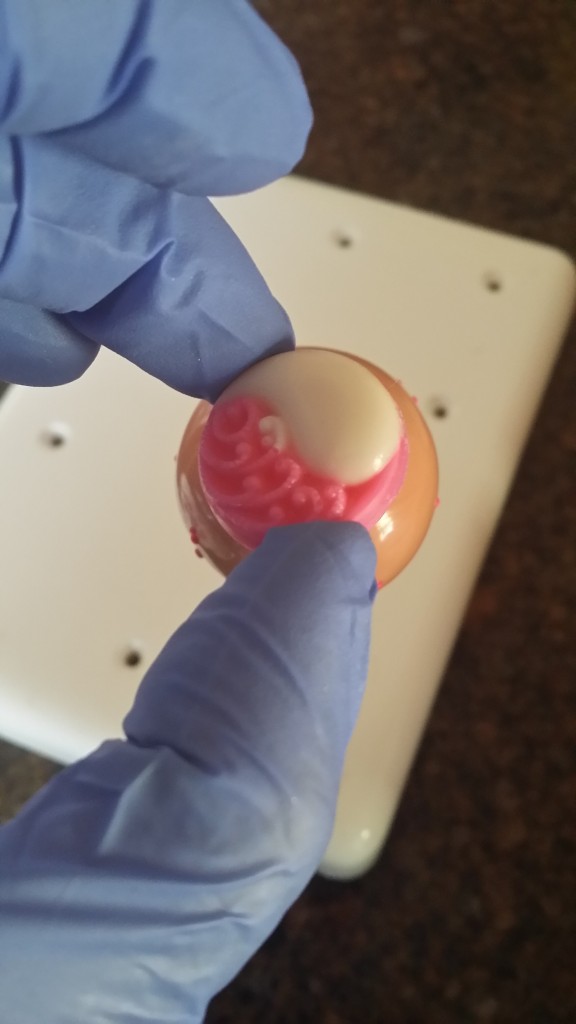 I added a few dots of color around the outside of the button, but that's it!  So fast and easy!!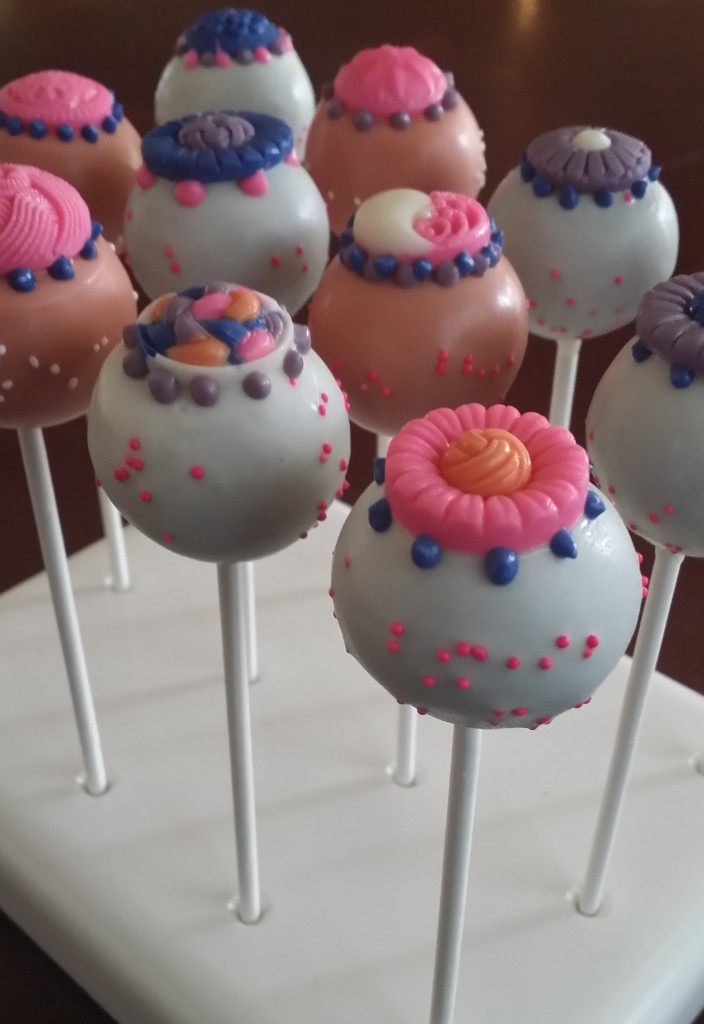 If you want a more sophisticated look it's almost simpler!  You can make all the button molds in milk chocolate, and then dip your pops in milk chocolate as well.  Once that chocolate has set, all I did was dry dust the pops and some of the buttons in gold pearl dust and piped simple milk chocolate dots around the buttons to give it a little contrast!  Check it out!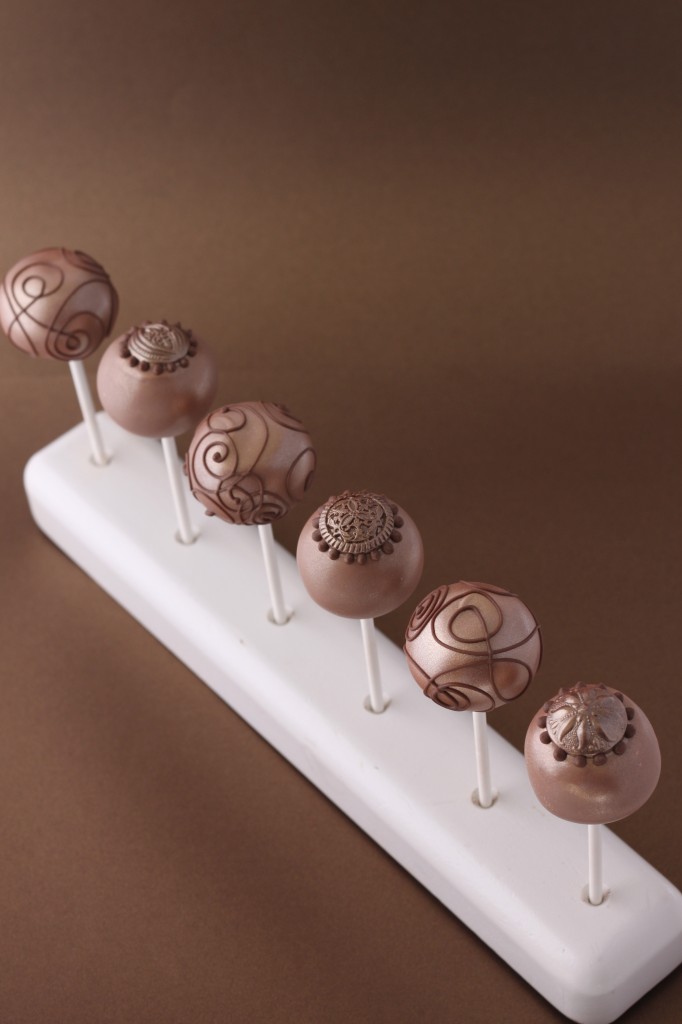 And…….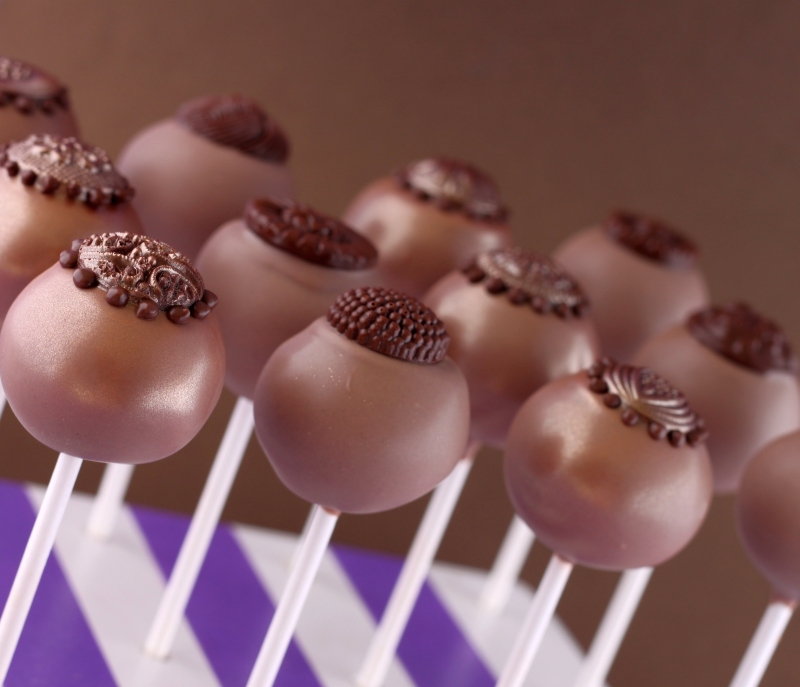 Here is the SURPRISE!!! Would you like some of these button molds for yourself?!  Can't decide which molds are your favorite?!  We are giving away 4 button molds of your choice on Wednesday – 04/16/2014:)!! All you have to do is "Like" Marvelous Molds on Facebook and submit your email address so we can contact you if you win:)!!  Both USA and international entries allowed.
WE HAVE A WINNER!!! Shameem A. You have until 4/30/14 to claim your prize:)!!
[Form id="14″]
This promotion is in no way sponsored, endorsed or administered by, or associated with, Facebook. You are providing your information to HCP, LLC and Marvelous Molds and not to Facebook. By participating in this promotion you agree to a complete release of Facebook from any claims. Participation in this promotion is subject to the official rules. Void Where prohibited. Both USA and international entries allowed.  Only one (1) entry per person.  Must be at least 18 years of age to enter. Promotion open to new and existing Facebook  Fans.  To enter, name/email address must be submitted, conditions apply.  Winning is conditioned on liking Marvelous Molds Facebook page. Winner will be chosen through Random.org, the number used will be in the order your entry was submitted. All first entries will be retained while any duplicate entries will be deleted.  Upon winning this promotion, by submitting your name and email you allow us permission to potentially post your name on our social media avenues as a winner.  Winner will be notified via email to submit a shipping address to collect the prize package. Last entry taken will be taken at 9PM on 04/16/2014 (MST – Mountain Standard Time-AZ) Winner will be announced by first name, last initial on this post then E-mailed from email address "[email protected]" within 1 week of the promotion end date (on or before 04/23/2014)  and must reply on or before 04/30/14 to receive prize package. Prize Package includes: (4) Button Molds of Winner's Choice.