Have you seen them??  They are starting to "pop" up everywhere!  I am talking about the "Blingy" cake pop sticks!! This "Pictorial" is brought to you by one of my favorite Las Vegas Bakeries, Mitchies Munchies!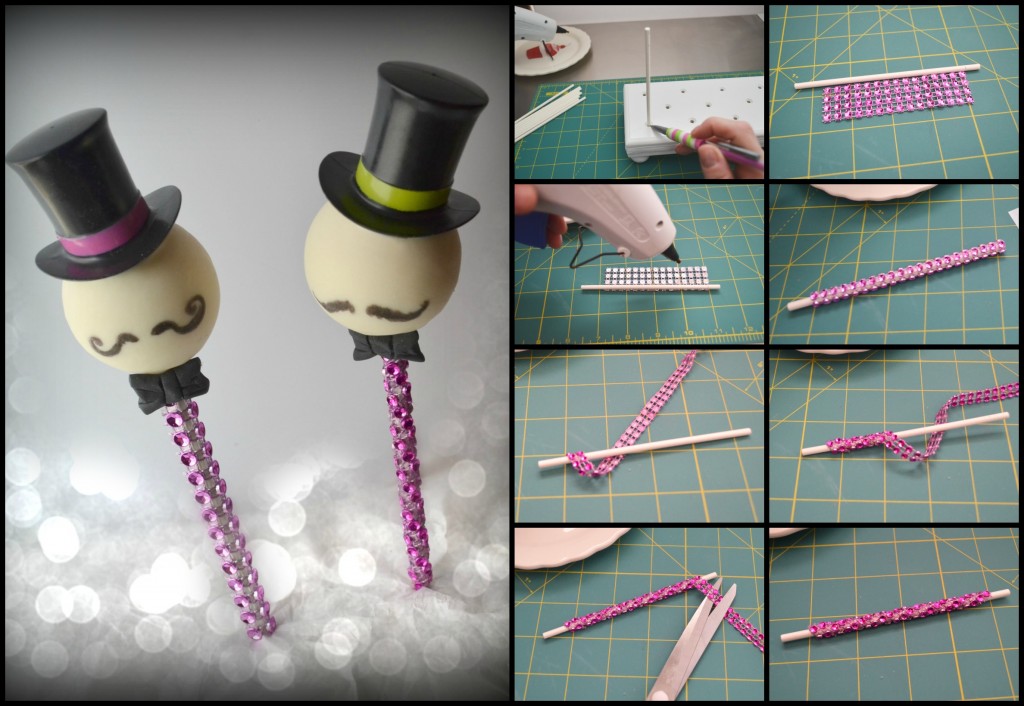 How cool is that?! Â I just thought you bought stick's like that;)!! Â You can buy this "blingy" wrap at your local craft store! Â You have a couple different ways to wrap them too! Â Either straight up with a strip that fits all the way around you cake pop stick OR a thinner/longer strip to spiral wrap around the stick! Make sure to place the cake pop stick into your cake pop stand and mark where to start (so it will still fit in there after it is wrapped, and leave about the same amount of room at the top for your cake ball to sit). Use a bit of hot glue to secure the wrap and TAAADAAAA, "Blingy Cake Pop Sticks!"
If you like the tutorial don't forget to check out and share our Easy Roller (or our new Mini Easy Roller!)with your friends and family!  It is how we keep these tutorials coming:)!