Simple drop flowers are a "go-to" cake pop decoration for me!  They are much faster then piping a flower on top and usually look more professional as well!  As an example, here is a piped hibiscus flower on a cake pop that I made.  These took forever and maybe don't look as professional as the Drop Flower in the second picture below, which takes seconds;)!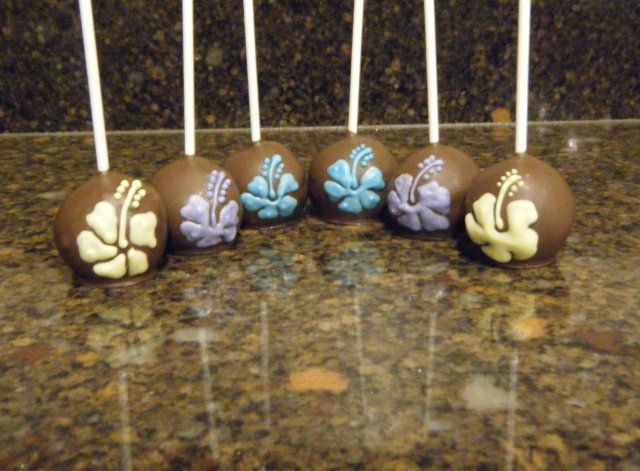 The trade off is that maybe it doesn't look as much like a traditional hibiscus flower image we are used to seeing, but for the time saved and the more professional appearance it's a trade off that just sometimes has to be made;)! …And with the Easy Roller (or our new Mini Easy Roller!) this cake pop project can be done in no time at all!!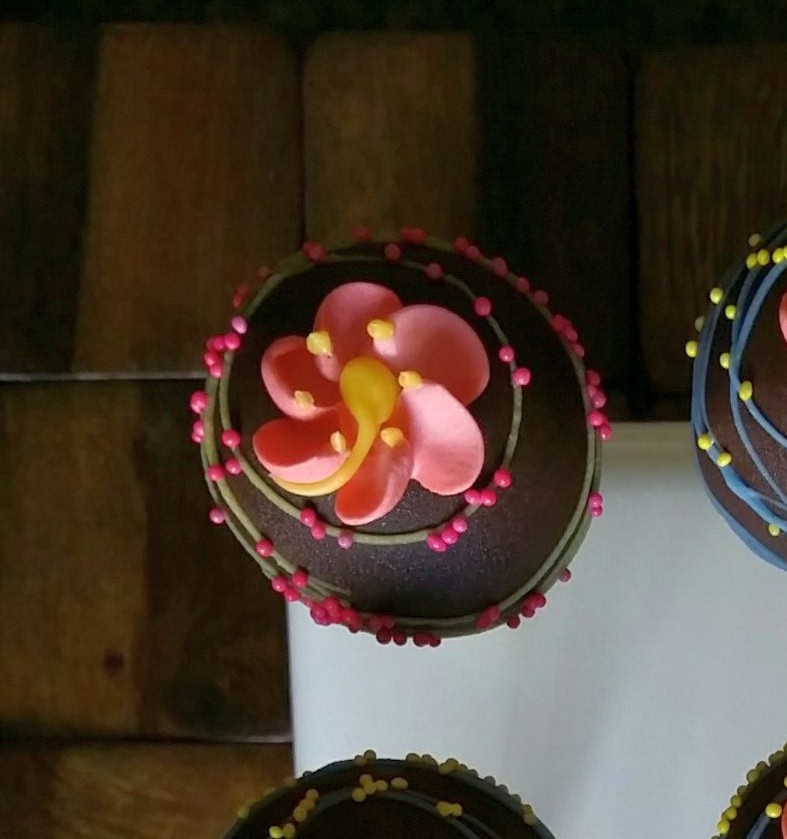 So to make these, get some Stiff Royal Icing Together! I made mine in the stand mixer.  I took one Egg white and beat it till it was airy.  Next I added a TBS of vanilla and then started putting in powder sugar 1/4 cup at a time till it was stiff  about 1.5 to 2 cups.  I also added some pink food coloring!  Next grab a 2D tip and a piping bag and fill it with your icing. Get a piece of wax paper and put your piping tip straight up and down and with even pressure turn your tip 1/4.  This will form the flower.  The stiffer your icing is the more crisp your "flower pedals" will be!  Take a look of these flowers I did the same way, just not quite as stiff of royal icing was used!  So if you would rather see how to do it then read about it, check out this video below!

These pieces can also be made way in advance if you would like, making baking day a breeze! The dry hard and melt in your mouth! So you can attach them while your cake pop is still wet, or hasn't set yet, or you can add a drop of candy melts on the back and just "glue" it down to the cake pop top!
Then all that is left is to pipe a simple lines around the outside of the cake pops and sprinkle on some tiny little nonpareils in a complementary color! To pipe these fine lines evenly twist the cake pop in one direction while holding your piping bag still and using even pressure, like this – Just keep turning until you like the look! The trick is to heat the candy melts so that they are warm to the touch but not too hold.  Then to snip just a tiny hole in the corner.  I cut the bag so when I squeeze the candy melts out, it comes out in an even (yet controllable) stream.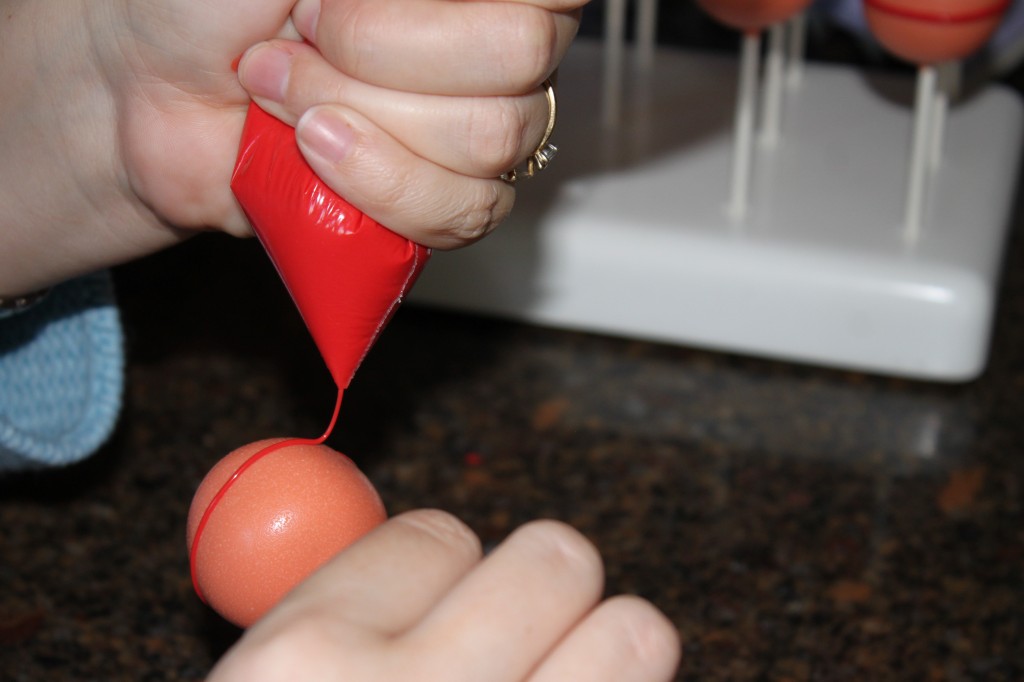 And there your have it!  Colorful drop flowers that look like you spent much more time on them, then you really did;)!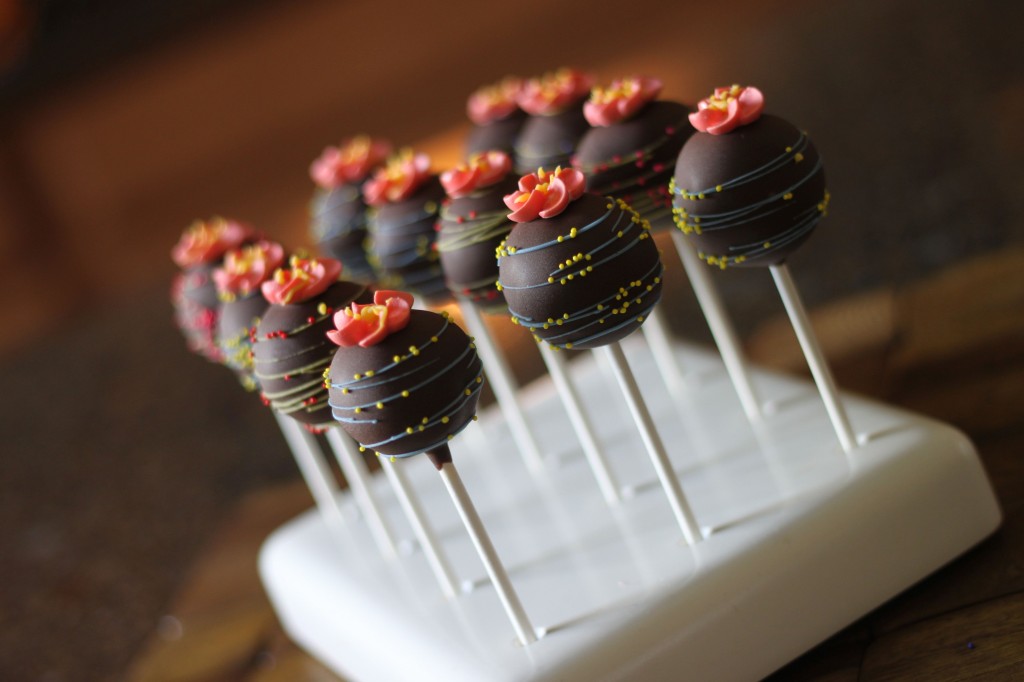 If you like our tutorials check out our Easy Roller  (or our new Mini Easy Roller!) It rolls several Cake balls at a time and it is how we keep these tutorials coming;)!