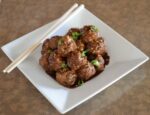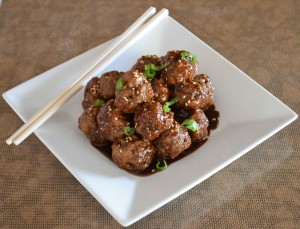 Today's Recipe and Blog post is by Chef Mitchie, Hoisin Glazed Appetizer Meatballs (inspired by Gimme Some Oven) Take a Look!

INGREDIENTS
1 & 1/4 lbs. ground beef (85/15)
1 & 1/8 teaspoon toasted sesame oil
2/3 cup Panko
1/4 teaspoon ground ginger or 1, 2-inch piece of fresh ginger grated
1 large egg
2 cloves garlic, grated
3 green onions, sliced thin
Toasted Sesame seeds, for garnish
Hoisin Glaze
1/4 cup hoisin sauce
1 tablespoon of honey
2 tablespoons rice vinegar
1 1/2 tablespoon soy sauce
1/2 teaspoon toasted sesame oil
2 cloves garlic, minced or grated
1/2 teaspoon ground ginger or 1, 2-inch piece of fresh ginger grated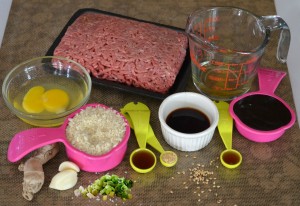 INSTRUCTIONS
In a large bowl add ground beef, sesame oil, Panko, ginger, egg, garlic, and green onion. Use a rubber spatula or clean hands, mix until combined; don't overwork mixture (or you will have tough meatballs).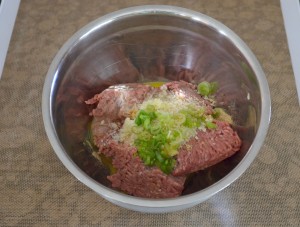 Use your HCP Roller to form approx. 24 meatballs. Line the frame the Easy Roller comes with with Wax paper.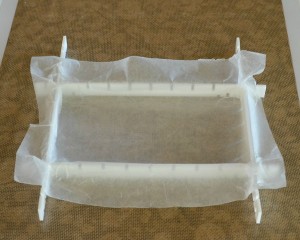 Next pack the meatball mixture into the frame tightly.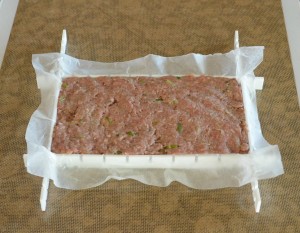 Use the wax paper to lift the meatball mixture into the Easy Roller.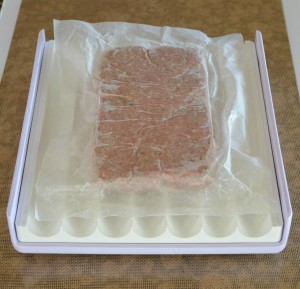 Remove the Wax Paper and set the lid down on the Easy Roller to cut out logs.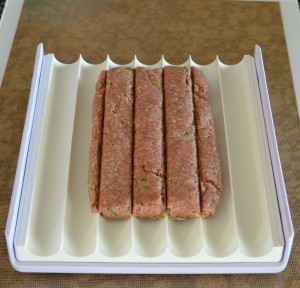 Next, remove excess and place those logs horizontally on the Easy Roller.  Place one nearest you, one in the center of the Easy Roller and one in-between.  Place the lid over that middle row and slide back and forth 3-4 times swiftly.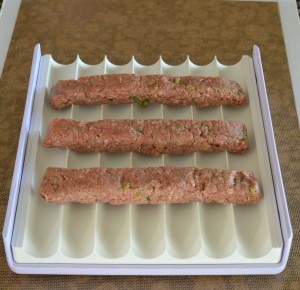 Ta-Da!!!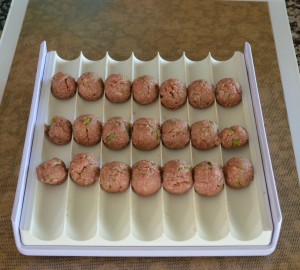 If you have little bits on either side, that is just from not filling that area completely with the meat log:)!  To reduce this, if the log is not long enough, place the log starting all the way over to one side so the meat fills the rolling chamber completely.
(Ps. Check out our new Mini Easy Roller too, just like this one but rolls 9 instead of 21!)
Place in an oven-proof glass baking dish, not to exceed interior of your microwave. Cover with waxed paper.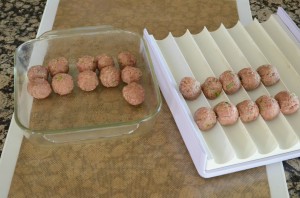 Microwave on high for 3 minutes. Rearrange meatballs and turn dish, then microwave again for 1 minute or until meatballs are no longer pink.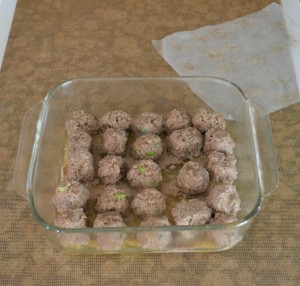 To make the glaze, whisk together hoisin sauce, rice vinegar, soy sauce, sesame oil, garlic and ginger in a small bowl.
Drain off meatballs then toss in glaze; serve immediately garnished with green onion and toasted sesame seeds.
Thank you Mitches Munches for Sharing your Meatball Recipe with us!!