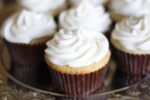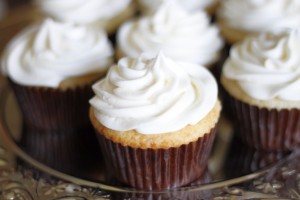 MMM… Margarita Cupcakes! Who doesn't love a good Margarita ..and they just happen to be my husband's favorite! So when I saw these little Margarita Mixer Shots at Cake Camp a few weeks back I knew I would have to try them!  Luckily I keep vanilla boxed cakes & cupcake wrappers in stock for occasions just like this;)!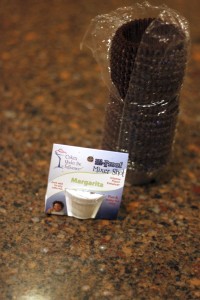 So this little "mixer shot" just goes straight into your cake mix!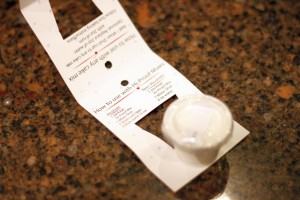 I replaced 2oz of water with 2oz of Tequila – It said rum, but I automatically just thought Tequila …I guess I will just have to make them again to compare;)!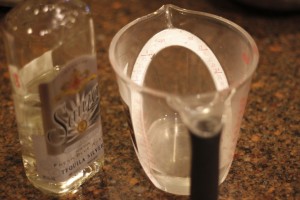 Lined my pan with cupcake wrappers and got my measuring cup out to make sure I put about the same amount of batter in each one.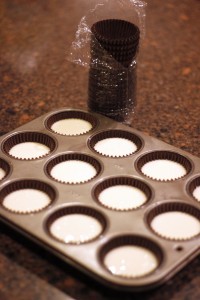 18-24 minutes later at 350, and they were cupcakes!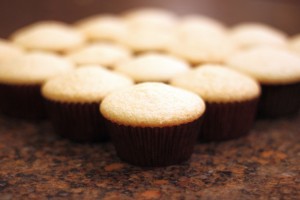 Next I took a little bowl and filled it with the pre-made Jose Cuervo Gold Margarita Mix, with tequila already in it and started brushing the tops!  I went over them about 3 times each.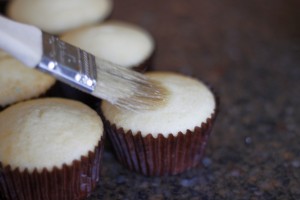 And then the frosting!! I frosted these with a lemon/lime Cream Cheese Icing!
Here is how I made it:
Equal parts cream cheese and butter thoroughly combined, then added a TBS of lemon Juice and a TBS of Lime juice and added about 4-5 cups of powdered sugar – until I liked the consistency of the icing.
Then put the icing into a piping bag with a 1D tip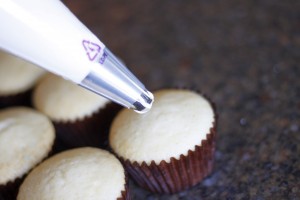 And swirl it around the top. I started from the outside and worked my way into the center.  *If you were to swirl the icing in reverse (so from the center out) it would look like a rose!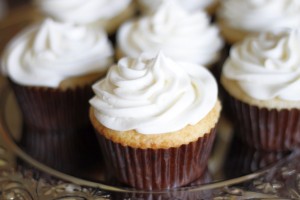 These were Ah-Mazing!!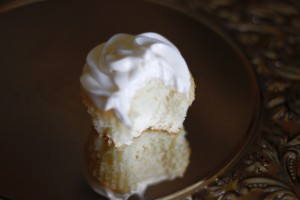 …and of course IF there are any left over I will be making Margarita Cake Pops with the Easy Roller or New Mini Easy Roller next!! 🙂  Just through the whole cupcake(s) minus the wrapper of course, into a mixer or food processor, wait for it to turn to dough.  Then roll them out like this:
For a little extra margarita flavor, dip them in lime flavored candy melts!! (just add a few drops of oil based flavor to the melts!)
If you like these little tips and tutorials don't forget to check out and share our Easy Roller or new Mini Easy Roller with your friends!  It is how we keep these tutorials coming:)!