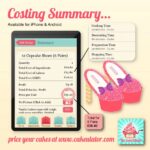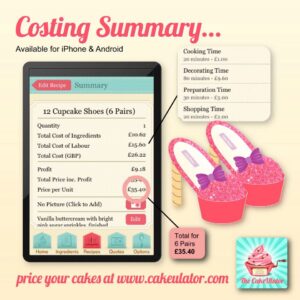 OMG!! I just found this on my cake travels:) THE CAKEULATOR from CakeBaker This is a MUST HAVE Business Tool for anyone who makes cakes to sell!
How do you know if you charging enough for your cakes? People are ALWAYS asking me what they should charge. Well it's more about what your treat costs to make and how much profit you want to see! Don't forget about coming up with a wholesale price as well;)!! Where to start? It took me days and tons of research and Excel spreadsheet to figure this out back when I was pricing my pops, but this seems like a MUCH easier way! Where was the CakeUlator a couple of years ago:/!!
Here's how it works:
THE CAKEULATOR calculate your cost and sends a quote in 4 simple steps:
Step 1. Set your contact details, chosen currency USD ($), GBP (£), Euros (€), Canadian Dollars (CAD), Australian Dollars (AUD), New Zealand Dollars (NZD) and the South African Rand (ZAR), unit of measure (Imperial or Metric) and profit level!
Step 2. Create your recipe using our extensive list of stored ingredients (price checked monthly, not just in one supermarket but all major supermarkets, US, UK and Aboard) or by simply adding your own. You can even add an image to accompany your quote!
Step 3. Add customer details, import your recipe, select required cake quantities and delivery dates.
Step 4. Preview and send your message via SMS or Email.
Step 5. Sit back and wait for your order!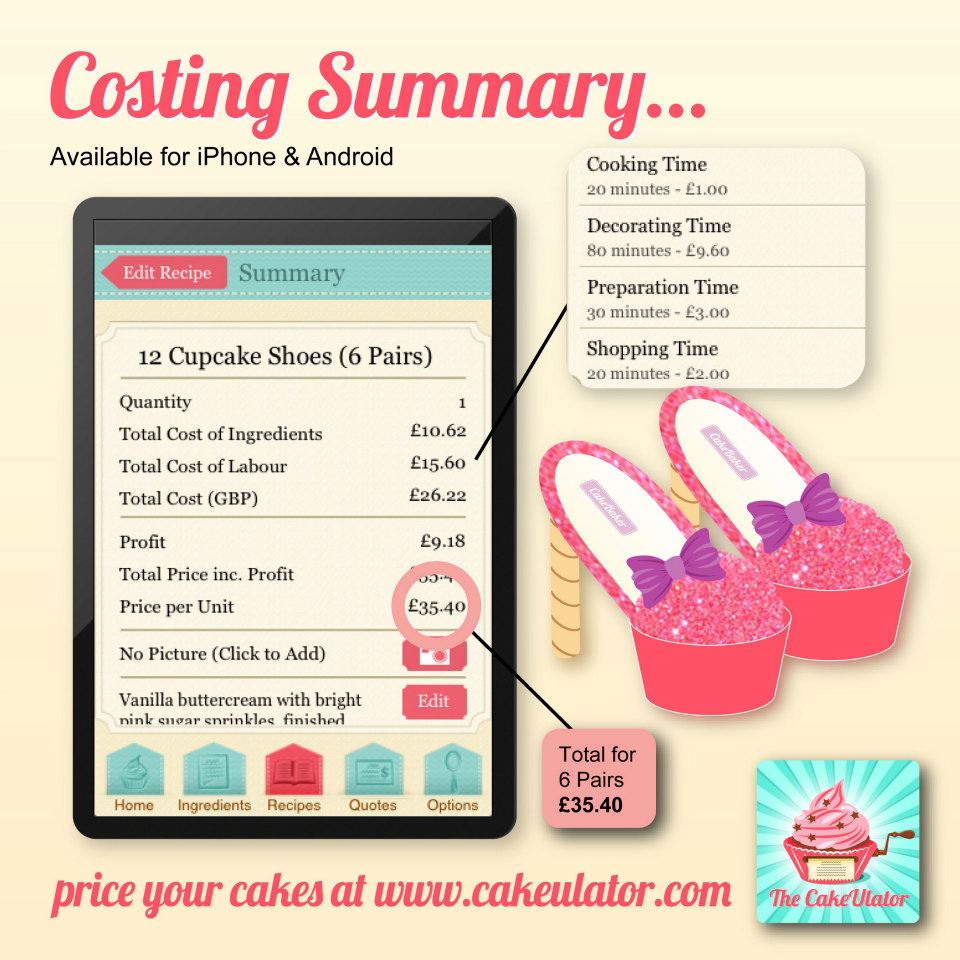 Here's the Link because you KNOW you wanted this YESTERDAY:)!!
Coming Soon for Android!
Dont forget to check out our Easy Roller as well!