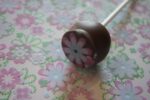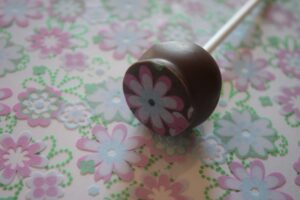 What is the biggest downside to placing cake pops upside down to dry?!  Ugly bottoms!! Well check this out…  No more of that!  I finally got to try out my Lucks Food Decorating Company – Edible Cake Decorations I got at the ICES Convention!!  Norm and Zane from The Sweet Life were talking about such an idea, so I had to try it!! All you have to do is place the cake pops on to the chocolate transfer paper to set and when they are dry and you peel them off the transfer sheet and the pretty design you have picked is left on the bottom of your cake pop!! I know Global Sugar Art carries a huge selection of these Chocolate Transfer Sheets!  Check it out  There are tons of fancy and holiday transfer sheets to choose from!  Take a look at how the Fall Transfer Sheet looks on the bottom of my cake pops!
On the Chevron Dots, if you look close you can still see the ugly bottom a bit, but it's still pretty well camouflaged!!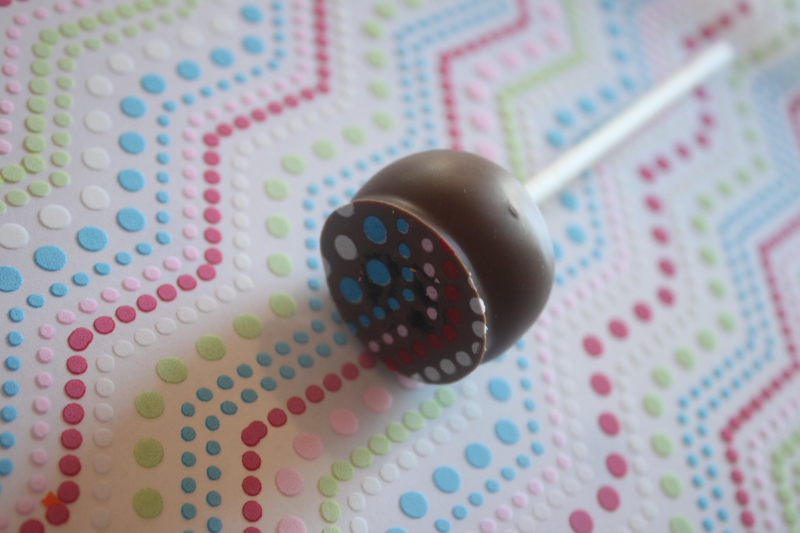 Then I have a pretty flower one too:)!!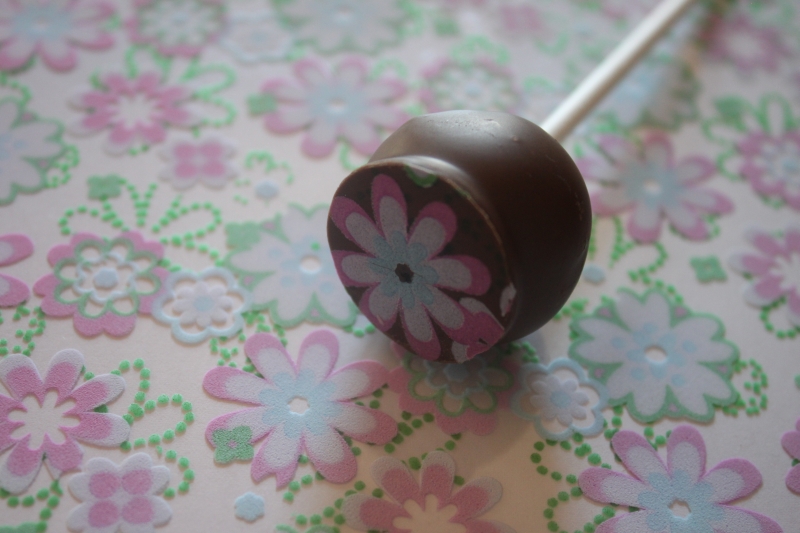 So if you are looking for a fast easy way to making something impressive, use the Easy Roller or New Mini Easy Roller to roll all you cake pops fast,

dip them in your favorite candy coating and set them upside down to dry on one of these decorative chocolate transfer sheets.